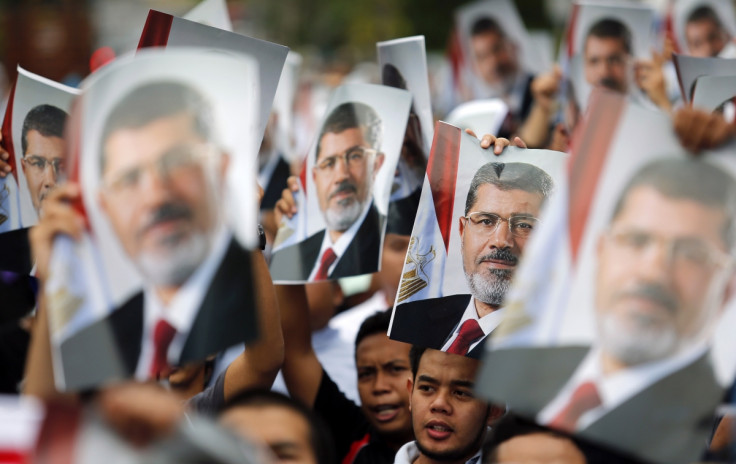 An Egyptian court has sentenced 119 Muslim Brotherhood supporters of deposed ex-President Mohamed Morsi to three years each in prison, according to judicial sources.
The supporters' imprisonment comes after their alleged involvement in an October demonstration in which 50 people were killed, organised to protest Morsi's ousting.
Judge Hazem Hashad acquitted six of the accused Morsi followers, who faced charges of unlawful assembly and thuggery, according to Reuters.
The October protest descended into clashes between opponents of the Muslim Brotherhood leader and his supporters in the Egyptian capital of Cairo.
The interim military-backed government, headed by Egyptian army chief Field Marshal Abdel Fattah al-Sisi, recently sentenced 529 Muslim Brotherhood to death in the biggest mass capital punishment sentencing in history.
The Muslim Brotherhood was designated a terrorist organisation following the army's overthrow of Morsi in July last year.
The former president is standing trial to face allegations that he conspired with the Palestinian militant group Hamas and its Lebanese ally Hezbollah to "smuggle arms, organise military training for group members, and to stir chaos and threaten national security".
Sisi recently resigned as defence minister to clear the way for his run for the Egyptian presidency.
An Egyptian court recently banned current and former members of the Muslim Brotherhood from running in the upcoming presidential and legislative elections due to the group's status as a terrorist organisation.
No date has been set for the vote but Sisi is expected to win easily. As the man who led the coup against former president Mohamed Morsi, Sisi is very popular outside the Islamist opposition.