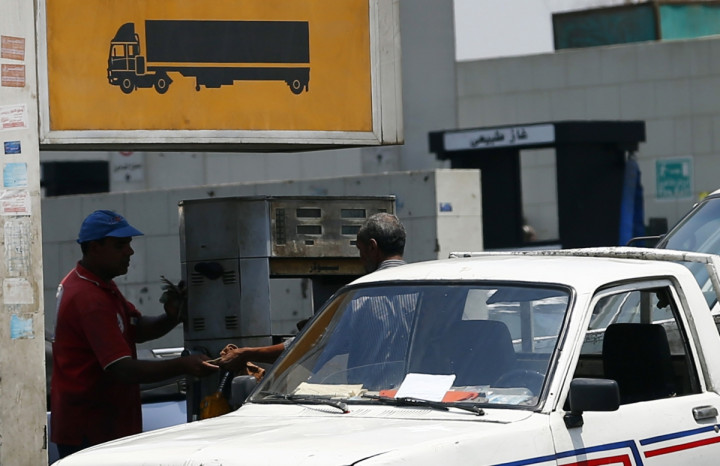 In the week that it vowed to pay down its entire private energy bill by the end of the year, Egypt's government has made a sizeable initial repayment.
The LE10.5bn (around $1.5bn, £900m, €1.2bn) payment comes a day after the government took out $1.4bn in loans from banks led by the National Bank of Egypt and leaves the bill standing at around $4.9bn.
Cairo officials find themselves trying to juggle an escalating energy crisis with a mounting power bill, amid reports that international energy giants are becoming reluctant to engage with the government, after it fell behind on payments.
Some of the debts have been outstanding since the former president Hosni Mubarak was toppled in 2011. The government has said it hopes to draw another private sector loan after the Eid holiday, which begins on 4 October, ostensibly to continue to keep the wolf from the door.
Regular blackouts and fuel shortages have plagued Egypt in recent months, but it aims to repay up to $3bn by the end of the year. In September, Egypt was hit by a massive blackout that caused chaos during Cairo's rush hour.
Telecoms and water supply systems also ground to a halt, with some television stations going off air after losing power.
In a written statement, the Petroleum Minister Sherif Ismail said: "The government aims to reduce the debt to encourage the firms to step up research and exploration operations, to boost local production of oil and gas and minimise imports, which in turn will spare the cash to continue paying Egypt's due debts to its foreign partners."
After long-term worries about the country's levels of foreign reserves, the past few months have been an improvement for Egypt's Treasury. Having declined from $36bn in 2010, they now stand at around $17bn, but have been inching up in recent months. At their lowest, they fell to around $14.9bn.
A $3bn debt repayment to the Qatari government is due in October and November, after the oil-rich Gulf state issued $7.5bn in loans and aid to former president Mohamed Morsi during his short-lived reign. Bilateral relations have since soured, since Qatar was a strong supporter of Morsi, and Egypt has already returned $3.5bn to Doha's coffers.