A belly dancer in Egypt has been sentenced to one year in prison for "inciting debauchery" with a vulgar music video that went viral on YouTube.
Salma El-Fouly who starred in the three-minute video wearing a low-cut dress was arrested earlier in May and charged with debauchery and "harming public morals".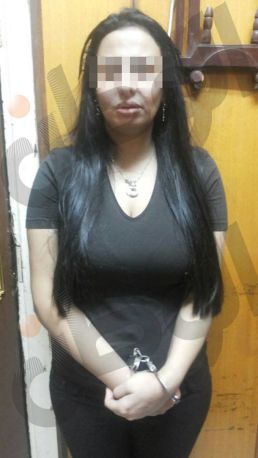 The director of the video who is also featured in the video alongside El-Fouly, Wael Elsedeki, reportedly fled from Egypt after the video went viral. He has been sentenced to one year in jail in absentia.
The video titled 'Seib Eidy' meaning 'let go of my hand' reportedly had controversial lyrics telling the story of a woman who was sexually harassed on Cairo metro however she is being shown to enjoy the attention.
"I wish I could see him everyday from one station to the other," El-Fouly is seen singing in the video suggesting that she has fallen in love with the man harassing her.
Elsedeki has maintained the video was meant to raise awareness of the growing nudity in Egyptian media and how fast it takes a raunchy video to go viral.
Earlier in April, one of Egypt's top belly dancers was sentenced to six months in jail over insulting the country by wearing a dress designed after the Egyptian flag during a performance.
Safinaz's defence lawyer argued in court that the dancer is a foreigner with no knowledge of the country's laws and had no intentions of insulting the flag.
"It was a message of love to Egypt and its people," said Safinaz, defending her decision to adorn the red, white and black coloured dress.