An international search effort is under way to recover the wreckage of missing EgyptAir flight MS804, which disappeared while flying over the southern Mediterranean.
Sixty-six passengers and crew were aboard the Airbus A320, which is believed to have crashed near the Greek Island of Karpathos, when it disappeared at 1.45am as it flew from Paris to Cairo. Thirty Egyptians, 15 French nationals and one UK national were among the passengers on the plane.
The exact circumstances surrounding the fate of the plane are unknown, although within the first 12 hours of the search, French President Francois Hollande said the plane had crashed. Later briefings by officials in the US and Russia, reported by various outlets, have confirmed that a terror attack was the most likely cause of the crash.
The flight was cruising at about 37,000ft when it disappeared. Greek aviation authorities announced the plane swerved violently before falling out of the sky.
The BBC reported that the families of those missing from the flight, who gathered at Cairo International Airport for news of their loved ones, were left distressed by incomplete and contradictory information.
Greek state media reported initially that two orange objects had been discovered in the search area but EgyptAir later, erroneously, refuted the claims.
The one Briton named in flight MS804's manifest has been identified as Richard Osman, a 40-year-old man who grew up in Carmarthen, Wales, according to the Carmarthen Journal.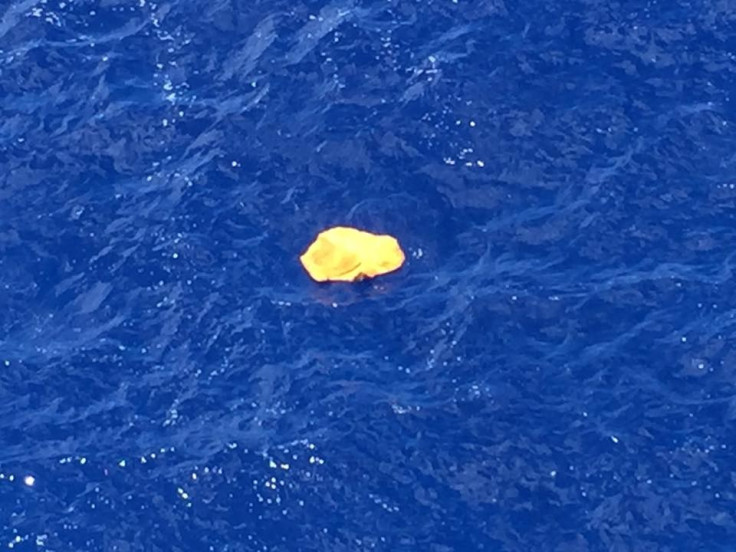 Prime Minister David Cameron stated his sympathies for those missing and their families while speaking on LBC radio. "This is obviously a dreadful event. We don't know very much right now about what's happened," he told the London station.
"We know that there was one British national on the plane. It looks as if it has gone down in the Mediterranean."
"We simply don't know but all the experts are talking to each other and trying to work out what has happened and when we know more, we'll be able to say more," he added.
Britain has sent RFA Lymebay to take part in the search for the fuselage of the plane. Britain has offered a C-130 Hercules aircraft and to support Egyptian authorities, which are leading the search operation, and includes planes and vessels from the US, France and Greece.