A Briton feared to be among the 66 people who have died after EgyptAir flight MS804 crashed on its way to Cairo has been named locally as Richmond Osman. The 40-year-old originally from Carmarthen in Wales is understood to have been on the plane which has been is feared to have gone down in the early hours of 19 May.
The flight disappeared from radar around three and a half hours into its journey after taking off from Paris's Charles de Gaulle airport, shortly after leaving Greek airspace.
Osman was reported by the Carmarthen Journal as being the one Brit who boarded the flight on its way to the Egyptian capital. According to reports, a flight manifest appearing to show Osman's name has been circulated on social media, with tributes also appearing online to the 40-year-old.
Neighbour Maria Bengeyfield, 64, told the Carmarthen Journal Osman and his siblings left Swansea after his father died. He added: "Richard was a lovely young man and was always travelling around the world. The children all moved off when their father died. Richard went to Jersey where he has a young daughter. This is a terrible tragedy for his poor family."
The British Foreign Office confirmed they are in contact with the family of the Briton believed to have been onboard the flight. Foreign Secretary Philip Hammond said: "My thoughts are with the family and friends of all those missing following the disappearance of EgyptAir's flight MS804. We are in close contact with Egyptian and French authorities and have offered the Egyptian authorities our support in their search and rescue efforts.
"We know that one British passport holder boarded the flight in Paris and our staff are providing support and assistance to the family at this difficult time. We will continue to help in any way we can."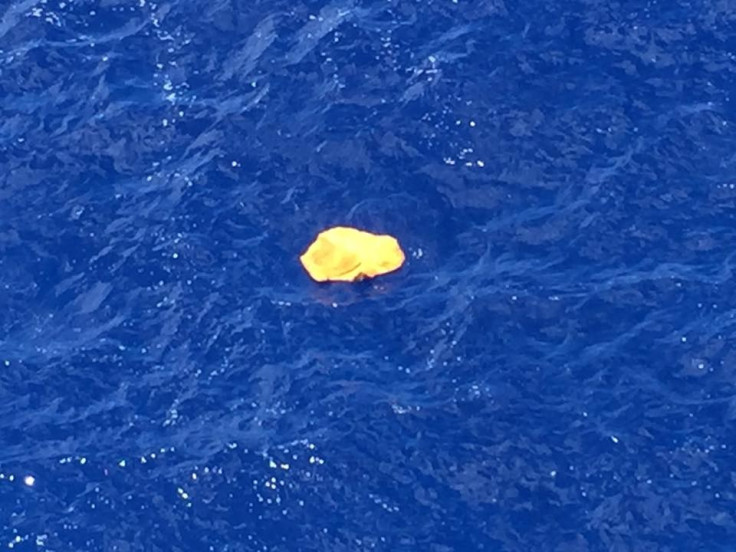 First Minister of Wales Carwyn Jones said he is "horrified" to hear reports that a Welshman may be among victims of the EgyptAir disaster and is liaising with the Foreign Office.
Investigations are underway to determine what caused the plane to crash. Panos Kammenos, the Greek defence minister, told reporters in Athens the plane turned 90 degrees left during its journey and then a 360-degree turn toward the right, before "dropping from 38,000 to 15,000 feet and then it was lost at about 10,000 feet".
Egyptian civil aviation minister Sherif Fathy said the chance the plane was downed because of a terror attack is "higher than the possibility" of it having a technical failure.
EgyptAir published the nationalities of those who were scheduled to be on flight MS804. They include:
30 Egyptians

15 French
2 Iraqis
1 Briton
1 Belgian
1 Kuwaiti
1 Saudi
1 Sudanese
1 Chadian
1 Portuguese
1 Algerian
1 Canadian