The first pictures of what is believed to be the first signs of wreckage of the downed EgyptAir flight 804 have emerged online. Reports have emerged that a smoke alert was issued moments before the plane vanished off radar, shortly after entering Egyptian air space at around 2.33am, local time, on Thursday (19 May).
The pictures follow an earlier announcement on Saturday (21 May) when authorities confirmed that smoke alerts had been set off aboard the Airbus 330. The routine flight from Paris to Cairo crashed into the Mediterranean Sea, with 66 people on board, comprised of 50 passengers and 10 crew members. The were no reported survivors.
The Aviation Herald had reported, in an earlier update on Saturday, that information from three independent channels show that Aircraft Communications Addressing and Reporting System (ACARS) messages from the EgyptAir flight contained smoke alerts in the lavatory and the plane's electrics. Agency spokesman Sebastien Barthe confirmed the new findings 'generally mean the start of a fire,' reports The Daily Mail.
Now, fresh images of what is believed to be the first signs of wreckage have emerged. Recovered debris from the suspected crash site include a child's life jacket, parts of the plane's outer exterior – embellished with EgyptAir branding- and what appears to be part of a seat. Earlier on Saturday 21 May, search parties had discovered body parts and belongings of the travellers and debris of the crashed plane.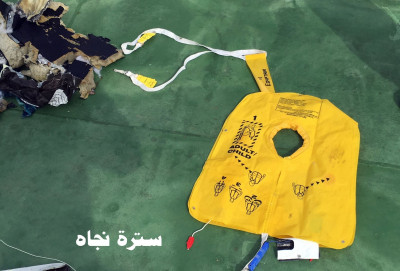 This data could be the biggest clue yet as to what happened. It suggests there was a fire at the front of the aircraft, on the right-hand side. Philip Baum, editor of Aviation Security International Magazine, told the BBC that technical failure could not be ruled out.
"There was smoke reported in the aircraft lavatory, then smoke in the avionics bay, and over a period of three minutes the aircraft's systems shut down, so you know, that's starting to indicate that it probably wasn't a hijack, it probably wasn't a struggle in the cockpit, it's more likely a fire on board."
Meanwhile, Egyptian Media have claimed that divers have found the black box of the plane near to the crash site.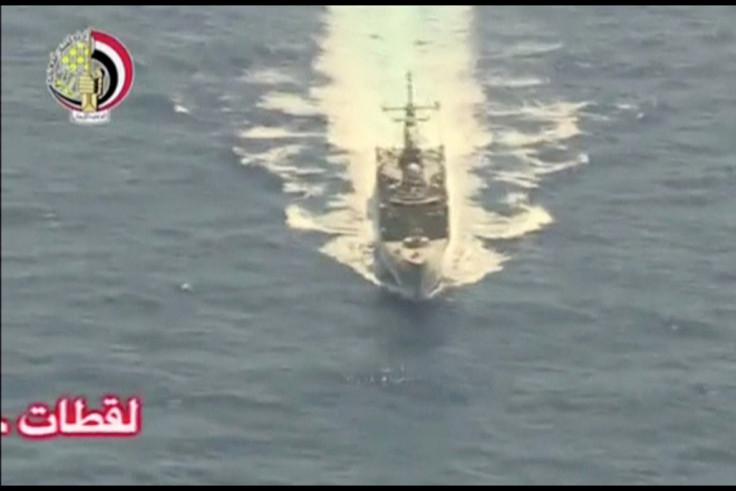 The Times also reports that smoke detectors aboard Flight 804 detected smoke in multiple places in the cabin, including the aircraft's nose, avionics bay and adjacent lavatory, French air accident investigators confirmed that while multiple signs of smoke emission were evident, the cause of potential fire still remained unclear:
"There were ACAR messages emitted by the plane indicating that there was smoke in the cabin shortly before data transmission broke off," said a spokesman from France's Bureau.
The airline has provided the following free contact numbers for concerned relatives: 0800 7777 0000 from any landline in Egypt and +202 2598 9320 outside Egypt or any mobile inside the country.