Eid al-Fitr is known by various names such as Eid-ul-Fitr or Ramzaan Eid, and it is an important religious day that marks the end of the pious month of Ramadan for people following Islam. On this day, Muslims around the world break their month-long fast from dawn to sunset with a sweet feast.
Celebrated on the first day of Shawwal, which is the 10<sup>th month of the Islamic calendar, the festival of Eid is a reward to all Muslims, who have spent the month of Ramadan fasting and worshipping. Characteristically, practising Muslims wake up before sunrise on this day, go for communal prayers, listen to khutba (sermons), and greet each other with the Arabic greeting "Eid Mubarak" (Blessed Eid).
History of Eid al-Fitr
According to Islam, Prophet Mohammed was blessed by Angel Gabriel with divine knowledge – that he later revealed in the holy book of Quran – during the month of Ramadan. Hence, Eid al-Fitr is celebrated by Muslims worldwide to mark God's blessings bestowed on their Prophet.
History and Islamic traditions reveal that this festival was first started in Medina when Muhammad had migrated there from Mecca. Upon reaching Medina, the great leader informed his followers of the two holy days — Eid al-Fitr and Eid al-Adha — to pray to God and remember him for his gratefulness.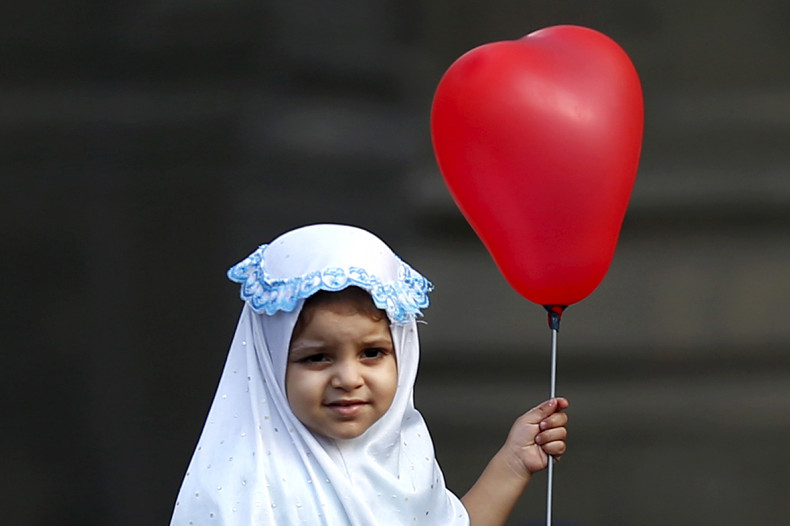 Celebrations in the modern day
Muslims across the world celebrate the festival with great fervour and joy. Festivities include organising activities, get-togethers, and a feast that is enjoyed with friends and family. Islamic followers particularly head to communal meals, where they celebrate the occasion with new clothes, gifts, and by making donations to the less-fortunate.
A symbol of sacrifice and purification, the fast-breaking ceremony also aims to promote brotherhood and love among all.
Interesting facts about Eid al-Fitr
Eid al-Fitr is known by different names

across the Muslim world

. In Southeast Asia, it is also called Hari Raya Aidilfitri or Hari Raya Puasa, where Hari Raya means "Celebration Day."

The Eid prayer is performed in open areas like fields or at mosques; however, there is no adhan or call for this Eid prayer.

Keeping with the Islamic tradition, Muslims wake up earlier on the day of the Eid to take a bath, called "Ghusl". Then they put on their new attire to celebrate the festival.

A part of the festivities include women decorating their hands with beautiful henna designs. In the United States, Islamic centres also put up henna booths on the last night of Ramadan.

In Turkey, people greet each other saying Bayramınız kutlu olsun or "May your Bayram – Eid – be blessed."
The festival is celebrated on different dates across the world, based on the sighting of the moon. An Al-Jazeera report suggests that British Muslims will celebrate Eid on 6 July.
Eid al-Fitr celebrations began on 5 July in Russia, Turkey and a few other countries. See our gallery.