Muslims around the world celebrate the festival of Eid al-Fitr this week, marking an end to the Islamic holy month of Ramadan. It is a time of feasts and fun, presents and parties. Families spend time together over Eid, exchanging gifts and sharing meals.
Eid officially begins when the new moon is sighted in the sky, so the date can vary from country to country. For the majority of Muslims around the world, this year's celebrations begin on Wednesday 6 July, but festivities have begun a day earlier in Russia, Turkey and a few other countries.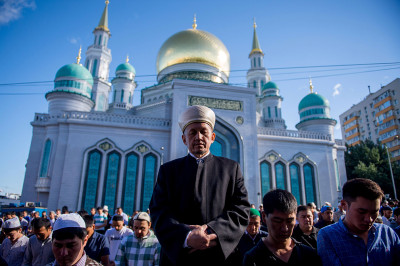 Millions of Muslims around the world are travelling home to celebrate Eid al-Fitr and break their fast with their families.