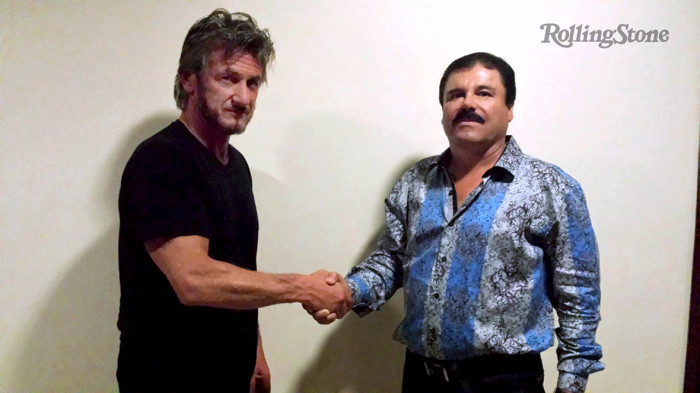 Mexican drug lord Joaquin "El Chapo" Guzman has reportedly asked his defence team to speed up the extradition process to the US, where he is wanted for a number of offences. Allegedly the leader of the infamous Sinaloa drug cartel, El Chapo escaped from custody in Mexico last year. While on the run, he was interviewed by Hollywood star Sean Penn and was re-captured shortly afterwards.
El Chapo, 61, is currently being held at Mexico's Altiplano maximum security prison, from where he escaped in July 2015 via a mile-long tunnel and motorbike. Following his interview with Penn for Rolling Stone , Guzman was arrested after a shoot-out in Los Mochis. He had also escaped in a laundry basket in 2001.
Guzman alleges he is being tortured, claims attorney Juan Pablo Badillo. "He told me, literally, 'Every two hours, at night, they wake me up to take roll ... They are turning me into a zombie. They do not let me sleep. All I want is just for them to let me sleep," said Badillo.
Another lawyer, José Refugio Rodríguez, said El Chapo wants to serve his sentence in a medium-security prison in the US. "I spoke with him and he asked me, he pleaded with me to look for the quickest way possible of processing extradition because he can no longer stand the situation he's experiencing," said Rodriguez.
Meanwhile Penn has spoken of his regret at having "failed" in his bid to start a conversation on drugs. Guzman was arrested the same day the interview was published, and Penn was keen to refute suggestions he had somehow led authorities to the fugitive's hiding place - which has led to suggestions Penn's own life could now be in endanger.
"There is this myth about the visit my colleagues and I made to El Chapo, that it was – as the attorney general of Mexico is quoted – 'essential' to his capture," said Penn. "We had met with him many weeks earlier ... on 2 October, in a place nowhere near where he was captured."