The sons of Mexican drug lord and escape artist El Chapo, real name Joaquin Guzman, have reportedly been wounded in a hit by a rival after they were lured to a fake meeting.
The details of the bloody shootout have been confirmed by El Chapo's lawyer. The attempted assassination by onetime Sinaloa Lieutenant Damaso Lopez was relayed to a journalist in a letter from the two sons.
It claimed Lopez, who wished to control the cartel himself, invited the pair to a meeting with another senior drug dealer. Lopez did not show at the rendezvous and gunmen opened fire on the trio. All three escaped but some other bodyguards were reportedly killed in the exchange.
Mexican authorities did not immediately confirm or comment on the purported attack, the Associated Press reported.
El Chapo once the world's most powerful drug baron, is in custody in a US jail after being extradited from Mexico to New York last month.
Guzman faces 17 charges including money laundering, drug trafficking, kidnapping and murder in US cities such as Chicago, Miami and New York in the US. The 59-year-old, known as "Shorty" due to his small stature, faces life imprisonment in an American jail if convicted.
Infamous for two elaborate prison breaks from maximum-security jails in Mexico, Guzman was arrested in January 2016 before being extradited. The former head of the notorious Sinaloa Cartel is currently being held at Manhattan's Metropolitan Correctional Centre under tight security.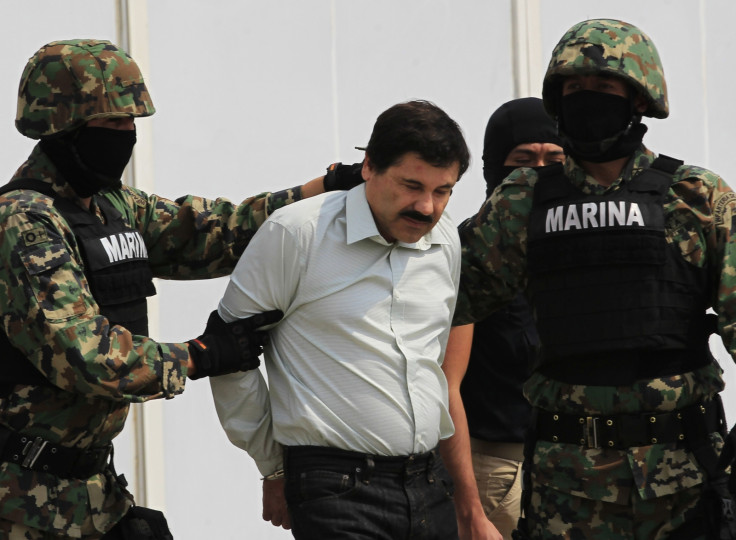 Guzman was jailed for 20 years in 1993. He escaped from prison first in 2001, concealed in a laundry basket, before being recaptured in February 2014.
Then, in July 2015, he escaped again after a tunnel was drilled under his shower and he sped off underground on a customised motorbike. However, after almost six months on the run, he was recaptured in Los Mochis, Sinaloa State, in January 2016.