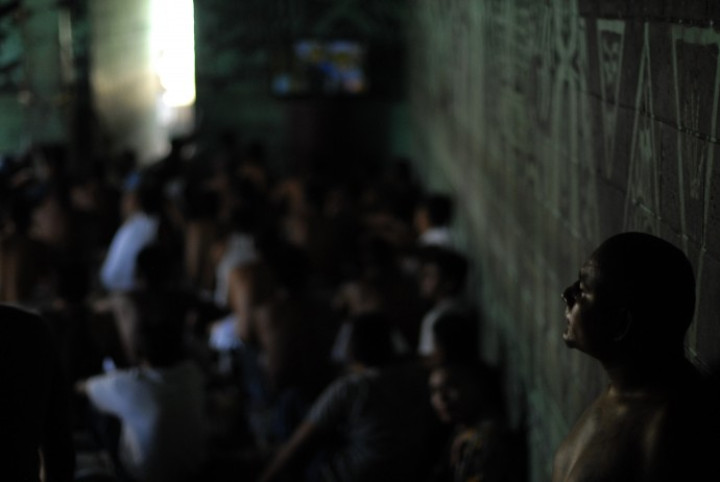 Around 14 inmates were killed in what has been reported to be an outbreak of gang violence at an El Salvador prison. The incident occurred on Saturday, 22 August, when prisoners, mostly belonging to the notorious Barrio 18 gang, were found murdered at Quezaltepeque prison.
The killings at the jail "was linked to an internal dispute involving the Barrio 18 gang", AFP quoted a presidency spokesperson as saying. The El Salvadore Directorate General of Prisons (DGCP) tweeted that murders are "presumed to be an act of purification among gang members".
Prison officials at Quezaltepeque learned about the deaths when some members of the Revolutionaries faction within Barrio 18 gang failed to return to their cells on Saturday. It was then that a manhunt was launched to trace the missing inmates.
"[…during the search, security officers] found their bodies among some garbage bins," said Eugenio Chicas, the presidential communications secretary. The 14 bodies were found in two separate areas according a tweet by the DGCP.
The DGCP has said that prison is now under lockdown. And the situation is being treated as an emergency, but it is under control.
Feared gang
Barrio 18 is one of Central America's most feared gangs. It was formed in Los Angeles, recruiting primarily Latino members. It took a foothold in Central America when Latino members were deported from the US. Barrio 18's membership is concentrated in El Salvador, Honduras and Guatemala, but it has members across Central America, including the popular Carribean tourist destination Belize.
Speculations are rife that the killings at the jails could be linked to a series of murders which was allegedly over a bus strike.
Gang violence has been ever increasing in El Salvador, which is one of the most dangerous countries in the world. Between January and June this year, 3,300 murders have been reported in the country.
Mauricio Ramirez, National Police chief was quoted as saying: "These are worrisome numbers. These are Salvadorans who are dying. Regardless of who is a gang member or not."