El Salvador to become deadliest peace-time country in the world: Who are MS-13 and Barrio-18 gangs?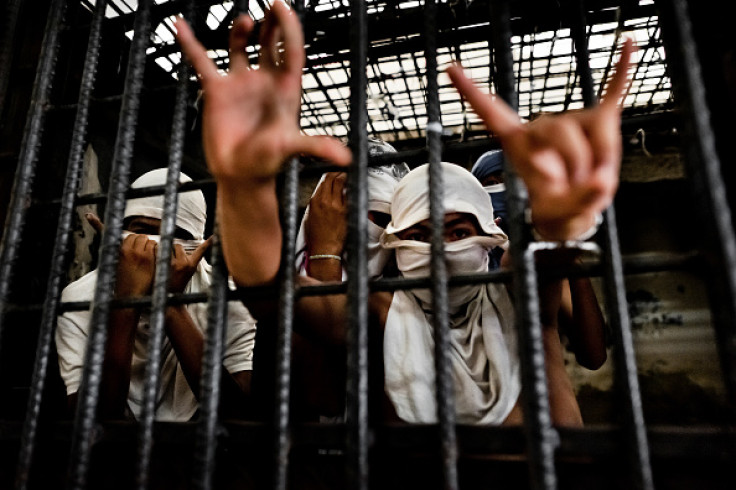 A recent report warned that El Salvador had more homicides in March than any other single month in a decade, suggesting that an already feeble truce between local gangs had failed.
According to data from National Civil Police, 481 people were killed in March at a rate of more than 15 a day. The data suggested that El Salvador will surpass Honduras as the deadliest peace-time country in the world, should this rate continue.
Authorities said that the murders are mostly due to increasing gang-on-gang violence, following the collapse of a truce endorsed in March 2012 by the government on one side and Mara Salvatrucha (MS - 13) and the Barrio 18 - El Salavdor's biggest and most violent gangs - on the other.
Both gangs have killed thousands of people since their creation in 1960s and 1980s and also have links with some of the biggest drug cartels in Mexico, such as Los Zetas and Sinaloa.
According to Andrew Chesnut, professor of religious studies at Virginia Commonwealth University, and author of a book on the cult of Santa Muerte and its link to drug cartels, there are similarities between El Salvador's gangs and Mexican cartels.
He told IBTimes UK: "There are similarities especially in the type of criminal activities in which they engage such as drug and human trafficking, kidnapping and extortion.However, the MS-13 and Barrio 18 aren't as disciplined because they are not as vertically and militarily structured as most of the Mexican cartels."
Chesnut believes that the Salvadoran government has not been able to effectively combat gang violence in the country and although the truce temporarily reduced homicide rates, it also resulted in the gangs becoming "more predatory of the general population".
New president, new hard-line policies
The truce was endorsed when Mauricio Funes was president of El Salavdor. During 2014 presidential election, Funes was replaced by current leader Sanchez Cerén, who has adopted a more hard-line approach towards gangs. After being elected, Cerén ordered the transfer of imprisoned gang leaders to Zacatecoluca, or Zacatraz, a maximum security prison. Cerén has also openly opposed to negotiations with gang members.
"The epidemic of violence can only be fought through a return to the negotiating table, brokered by the Catholic church and hopefully leading Evangelical pastors as well," Chesnut said. "Of course, ultimately it falls to the Salvadoran government, and perhaps the US - which has contributed to much of the violence since the late 1970s - to adopt governmental and economic policies that integrate the vulnerable sectors of the population who have been so easily recruited by the gangs," he concluded.
Mara Salvatrucha (MS - 13)
Commonly known as MS - 13, this gang was created in Los Angeles in 1980s by Salvadorean immigrants with the aim to protect their compatriots from other local gangs.
MS-13 is today present in other areas in the US, Central America and Canada. Its heavily tattooed-members, believed to be around 70,000, operate mainly in the trafficking of humans and drugs, illegal immigration, extortion, prostitution and murder. Some members have been also convicted of child prostitution.
As Chesnut explained: "Salvadoran immigrants in Los Angeles were eventually deported en masse by the US government to El Salvador, where they set up shop in a country already ravaged by a bloody civil war that claimed some 75,000 lives during the decade of the 1980s."
MS - 13 is notorious for its widespread use of violence. According to Insight Crimes, a foundation that studies the threats of organised crime in Central America and the Caribbean, MS-13 made the Northern Triangle - Guatemala, El Salvador, and Honduras - the most violent place in the world that is not at war.
According to some, MS-13 is named after La Mara, a street gang in San Salvador and the Salvatrucha guerrillas who fought against the government during the 13-year-long Salavdor Civil War, which started in 1979.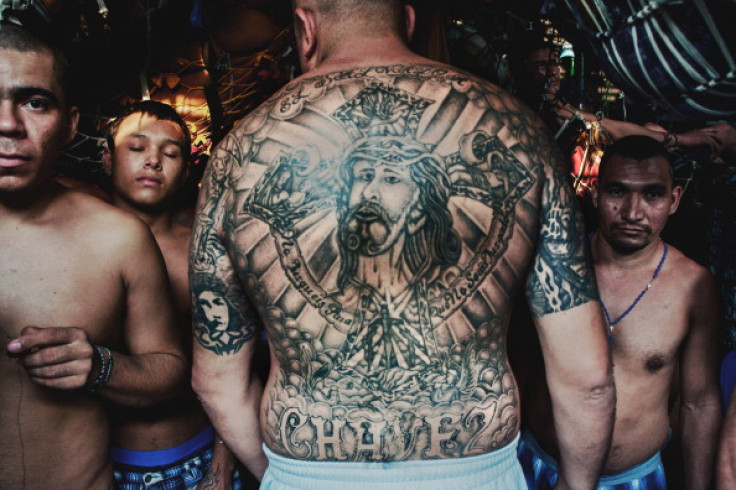 18th Street Gang ( Barrio 18)
Also known as Barrio 18, Calle 18 or M-18, this gang is MS-13's main rival. It was formed in Los Angeles in 1960s by Hispanics who were originally members of another clan, the Clanton 14.
M -18 was created to allow immigrants the possibility to join, which was denied by Clanton 14. The two gangs have been rivals ever since.
According to a report by Insight Crimes, the gang is run by Palabreros, who co-ordinate all the criminal activities. Below them are the leaders of the canchas, territorial divisions. The canchas have then several tribus, or tribes.
As MS-13, M-18 also operates in drug trafficking, drug sales, extortion, kidnapping, and murder. The group has links to the Mexican mafia and counts some 35,000 members in the US, Canada and Central America.
© Copyright IBTimes 2023. All rights reserved.