El Salvador unites rival MS-13 and Barrio 18 gang members in same prison after deadliest month in 10 years
The prison authority in El Salvador has transferred members of the country's rival gangs into the same prison, ending the policy of segregating them.
A spokesman for the Directorate General of Prisons confirmed that following the transfer of around 1,800 gang members, criminals will be imprisoned according their level of dangerousness and not the gang they belong to.
In other words, the Mara Salvatrucha and Barrio 18 gangs will be mixed, in an effort to dismantle criminal networks operating from prisons.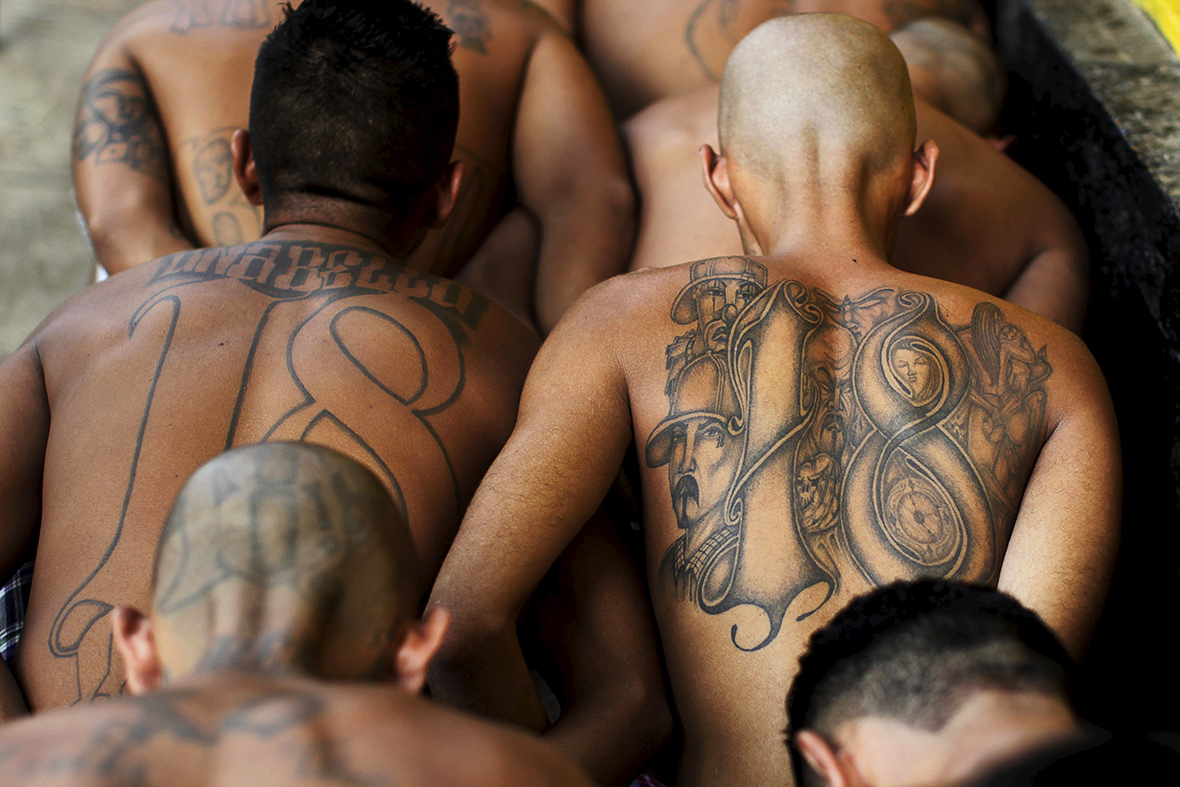 At least nine members of the gang Barrio 18 were killed in El Salvador on Saturday 18 April in a confrontation with the army.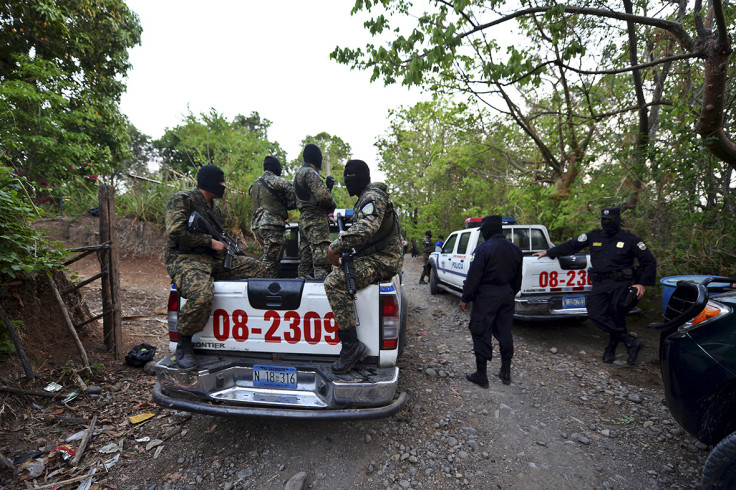 Violence in El Salvador has increased over the past year. In 2012, El Salvador's two main gangs, Barrio 18 (18th Street) and Mara Salvatrucha (MS-13), agreed to a historic but controversial truce that temporarily caused the homicide rate to drop sharply. That truce broke down last year, and violence has surged.
El Salvador had more homicides in March than any other single month in a decade, as gangs battle for control of drug trafficking and extortion operations. According to data from National Civil Police, 481 people were killed in March, a rate of more than 15 a day.
Both gangs have killed thousands of people since their creation in 1960s and 1980s and also have links with some of the biggest drug cartels in Mexico, such as Los Zetas and Sinaloa.
Members of both gangs distinguish themselves by covering the body and also often the face in gang tattoos. They also have their own sign language.
Barrio 18 was formed in Los Angeles in the 1960s and is thought to have about 35,000 members in the US, Canada and Central America.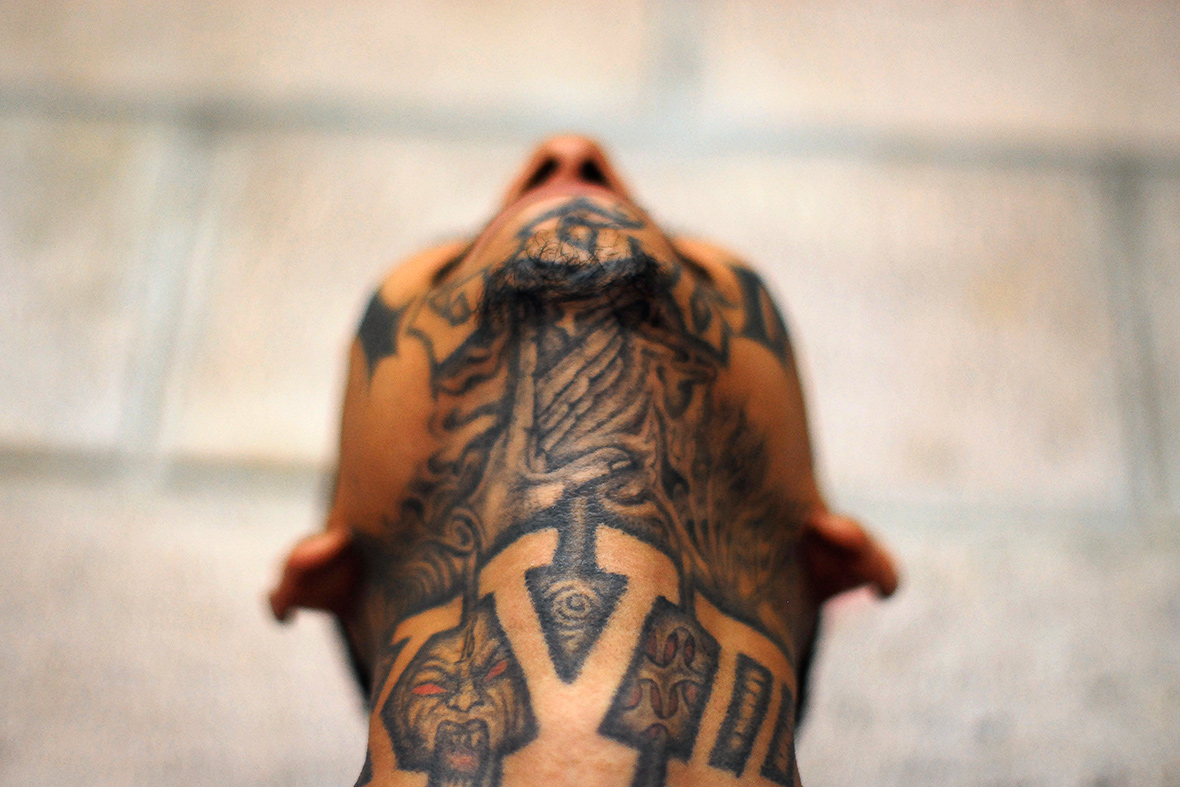 Mara Salvatrucha was created in Los Angeles in the 1980s by Salvadorean immigrants. It is believed to have around 70,000 members.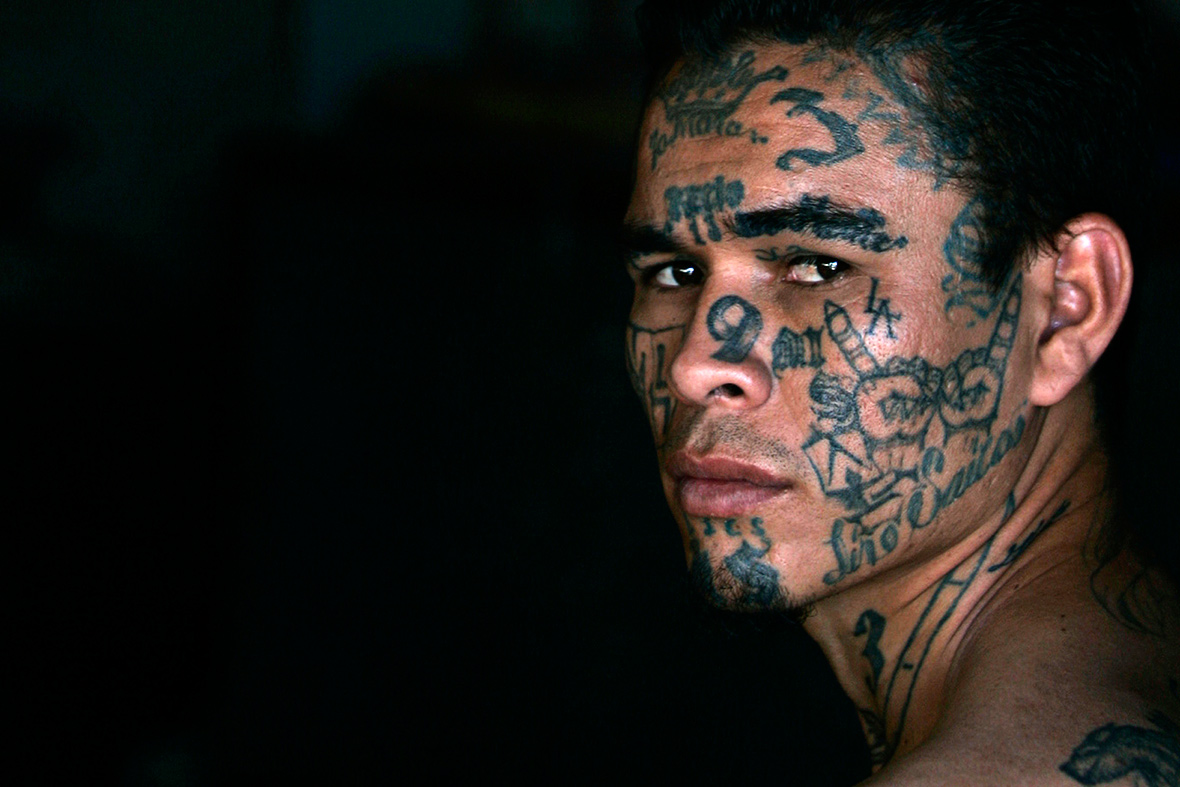 © Copyright IBTimes 2023. All rights reserved.