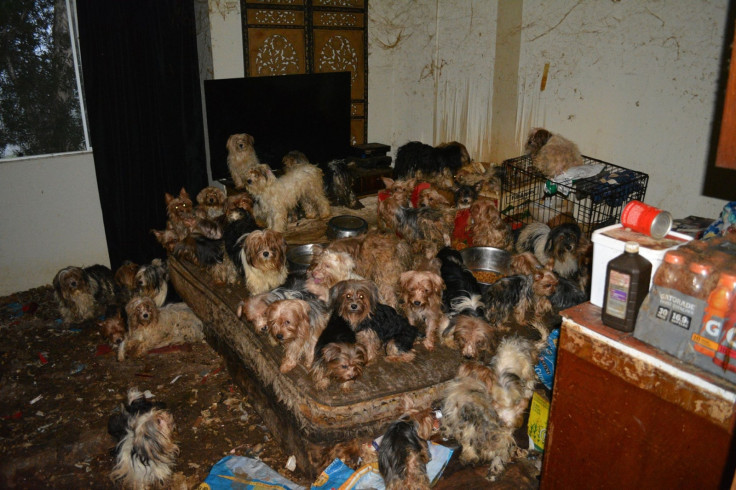 An elderly couple have pleaded guilty to keeping more than 170 Yorkshire terriers and Yorkie mixes in squalid conditions described as a "horrific hoarding situation".
Christine Calvert, 62, and Matt Vattimo, 73, of Powy, San Diego, are facing three years of probation, counselling and being banned from keeping pets for 10 years after admitting animal cruelty charges of keeping the dogs in filthy conditions.
Following a tip-off to authorities, an investigation from the San Diego Humane Society found dozens of dogs in dark, urine- and faeces-filled rooms inside the couple's home, which was also infested with mice.
After removing 94 dogs from the property, authorities later seized a further 29 from a restaurant the couple owned and nearly 50 from inside a motor home in Primm, Nevada, where Calvert was arrested after fleeing the state.
Many of the dogs were suffering from a range of conditions such as severely matted hair, fleas and ear infections..
After the animals were placed in the care of the San Diego Humane Society, more than 1,500 people applied to house the dogs, forcing the organisation to close the adoption process earlier than planned.
Stephen MacKinnon, chief of Humane Law Enforcement for San Diego Humane Society, said: "The owners of these dogs are an elderly couple who reached out to us for help.
"We see this type of situation all too often when well-intentioned people get in over their heads."