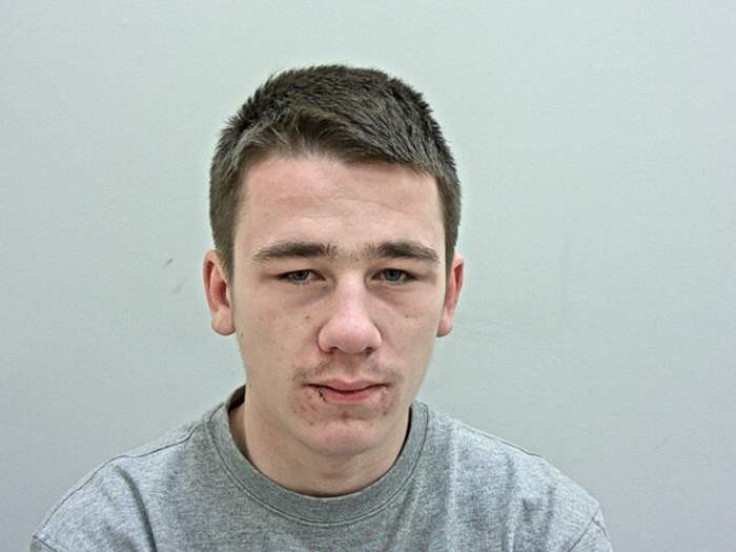 A British teenager who beat a jogger to death and then boasted about how he dragged him down the street by his genitals has been jailed for 19 years.
Nathan Richardson, 19, pleaded guilty to the murder of 67-year-old Chinese national Wen Qing Xu while he went for a morning run on New Years Day.
Richardson had been taking a cocktail of drink and drugs at a New Year's Eve party Eversleigh St, Preston, when he crossed paths with Xu in the Plungington area.
In a seemingly unprovoked and violent attack, Richardson then kicked and stamped on Xu, causing "extensive and catastrophic injuries" which Lancashire Police describe as some of the worse they've ever seen.
Following the "sustained and brutal attack" Richardson then dragged Xu's unconscious and partially-clothed body along Hammond Street until he was disturbed by two members of the public at around 8.10am and ran off.
Xu, who was in the country visiting his daughter, was taken to Royal Preston Hospital but died a short time later. His injuries included broken facial bones and teeth, internal bruising, a bleed on the brain and injuries consistent with being dragged along the ground.
Preston Crown Court heard how after killing Xu, Richardson texted a friend to say how he had "F****d sum ch**k up." He added: "Bodied him. I think pure crime scene – his head's gone."
The court heard how he also told a friend: "I've killed someone, it's unnatural what I've done. I've just done some guy I backhanded him and he weren't moving, I have done it. I kicked and stamped his head a few times. I pulled his pants down and pulled him by his balls."
Richardson also admitted to the crime to family members the same day.
He was arrested after a sock which was stained with Xu's blood and had Richardson's DNA on it was located by a police dog close to Xu's body. A cider bottle with Richardson's DNA was also found nearby, as well as a pair of bloody socks which were found behind a wall in the direction Richardson had run off.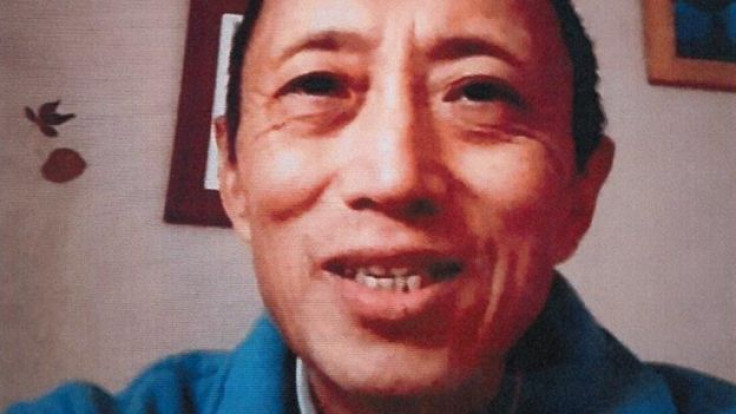 Following the murder, Richardson went to a friend's house, 22-year-old Luke Jenkinson, who helped him dispose of key evidence by washing blood-stained clothing as well as providing him with clean clothes to wear. Jenkinson previously admitted the charge of assisting an offender and was also sentenced at the court to 33 months in prison.
Upon sentencing, Judge Mark Brown said that Xu's wife and daughter were so distraught that they were unable to complete a victim impact statement and had "found it difficult to put into words the impact of his death upon them."
Detective Chief Inspector Gary Brooks, of the Lancashire Police Force Major Investigation Team, said: "Nathan Richardson carried out what can only be described as a sustained, brutal and sadistic attack on an entirely innocent man. In my 24 years with the police, I can honestly say I've never seen injuries as bad as those inflicted on Mr Xu.
"When he left the house on the morning of January 1st he had no reason to believe he might not make it home. His family, who have been left devastated by his death, had no reason to think it would be the last time they saw him alive.
"Jenkinson later added to their misery by allowing Richardson into his home and helping him dispose of key evidence. I would now like to thank Mr Xu's family for the dignity with which they have conducted themselves throughout this investigation.
"My colleagues, all of whom have worked extremely hard to gather evidence and build a case against Richardson and Jenkinson, must also be praised. The scene that confronted them on New Year's Day was incredibly shocking, and their professionalism and dedication to this case cannot be understated."