UK election results, with the conservatives recording a sweeping victory on their main Labour rivals was the headline story on most international newspapers - with a few notable exceptions.
Prime Minister David Cameron's successful bid to retain his office was the top article on the website of several major newspapers in Europe and elsewhere.
Germany's Die Welt hailed his triumph on the backdrop of the "political earthquake" that hit Labour, with Scottish nationalist SNP scoring a landslide victory at home, pushing the party led, probably not for long more, by Ed Miliband at the margins.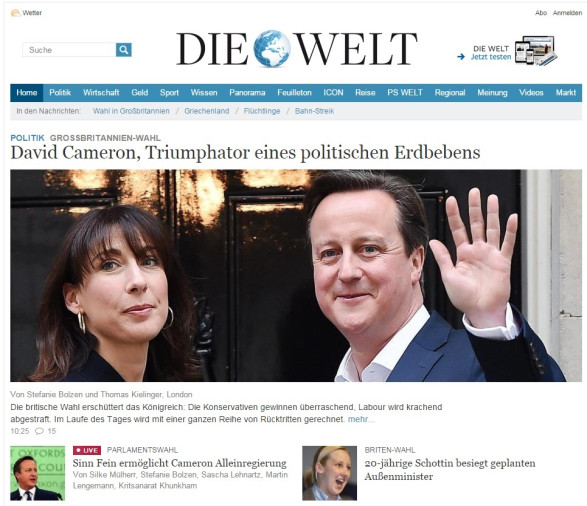 Italy's Corriere della Sera went with a similar headline, also focusing on the victorious Cameron as opposed to the defeated Miliband.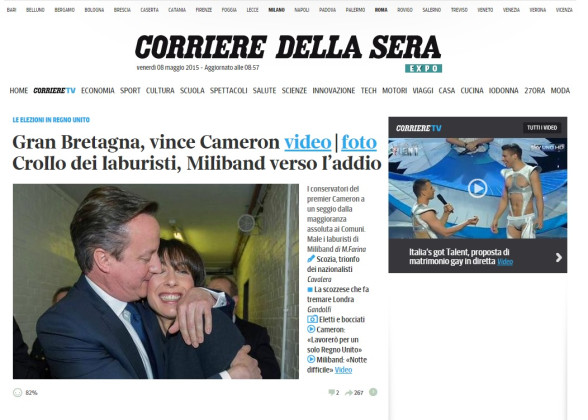 France's left-leaning Le Monde opened instead with "Scotland positioned for electoral secession", focusing on the party that eat the most into the Labour's electorate, snatching presque all seats north of the Adrian wall, in what was traditionally a Labour heartland.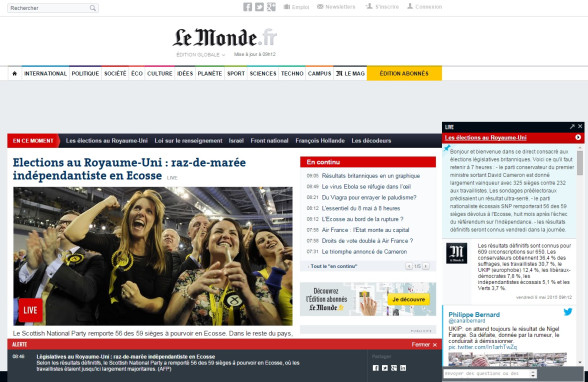 Israel's Jerusalem Post decided that to its readers it was more important that George Galloway, a stanch and outspoken anti-Zionist lost his seat.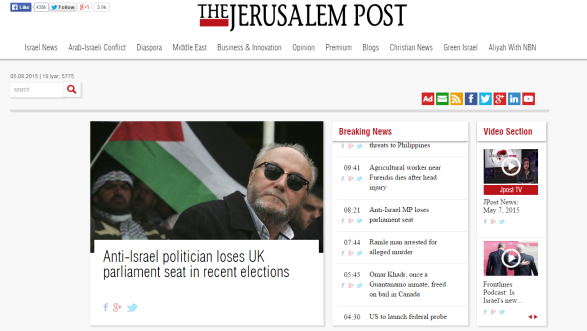 The Tories' success was the opening line chosen by US press giants The Washington Post and the New York Times.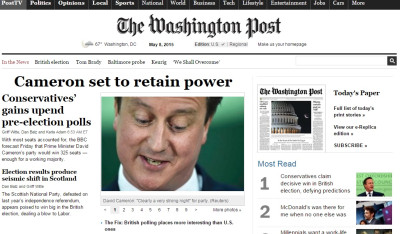 Similarly did Spain's El Pais.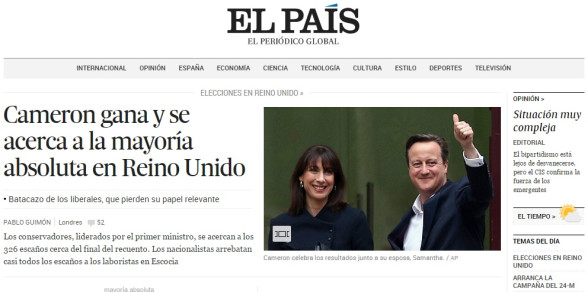 Hong Kong's the South China Morning Post focused instead on the successful bid of Alan Mak, who became the first ethnic Chinese candidate has been ever to be elected to the British Parliament.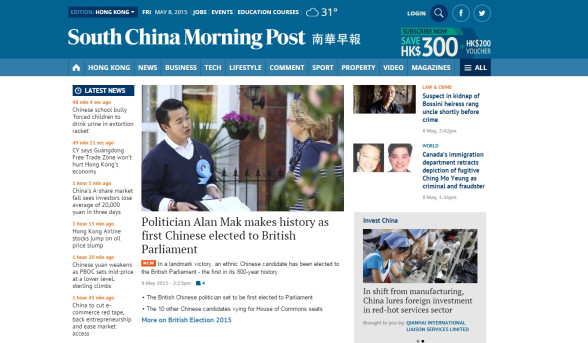 Greece's internal economic troubles were a more pressing matter than David Cameron for Kathimerini newspaper, which, as the country is facing a possible default and exit from the Eurozone, opened with a new government proposal to raise VAT tax to 18%.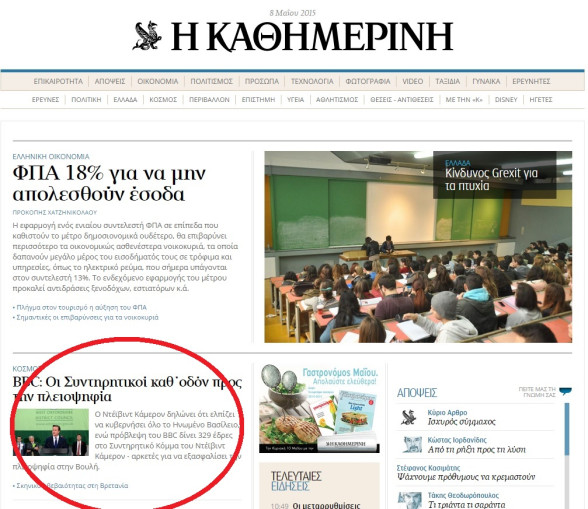 UK elections were not that significant also to readerships elsewhere in the world.
In Japan, the Asahi Shimbun newspaper focused on a series of other national matter, dropping Cameron's story to fifth place, just above the raging controversy surrounding a zoo that named a baby monkey Charlotte, after Britain's new princess.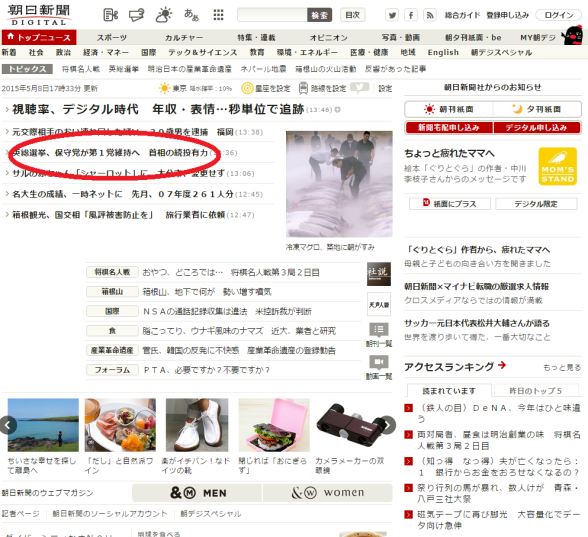 The Conservative victory was buried below other news in the homepage of Russia's Izvestia newspaper.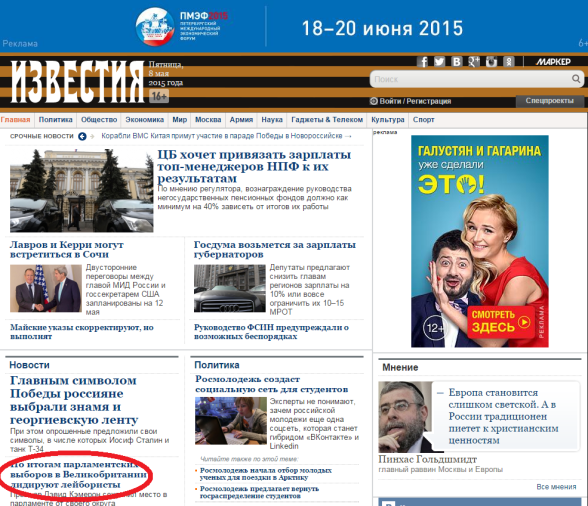 And in that of pan-Arab daily Al-Hayat.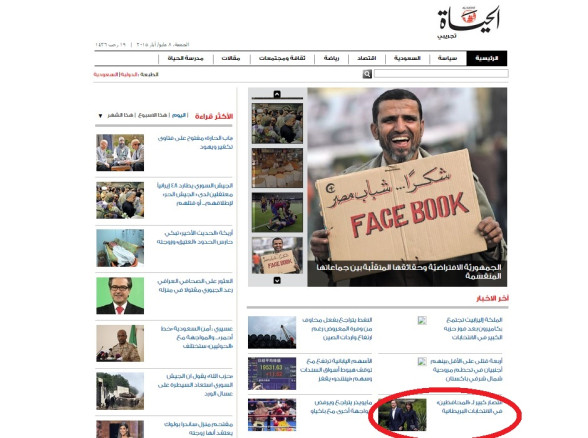 Also in China the dealings of President Xi Jinping were given priority over the British vote.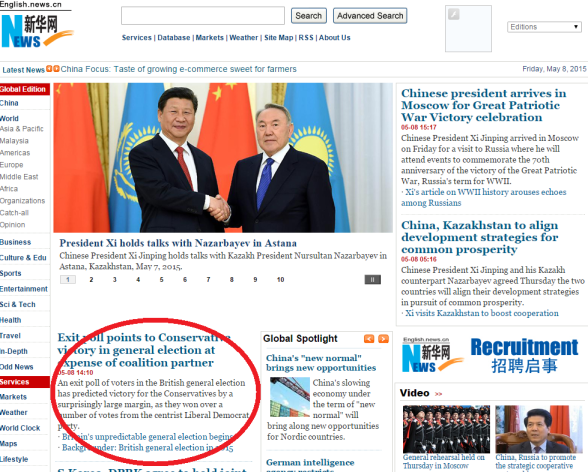 Finally, in Brazil they definitely didn't care too much, at least in Rio de Janeiro, where the Jornal do Brasil is headquartered.