Labour leader Ed Miliband has made another attempt at appealing to young people ahead of the general election by joining forces with popular YouTube vlogger Sprinkle Of Glitter and her 2.1 million subscribers.
The fashion and beauty blogger, real name Louise Pentland, sat down with the politician to outline the importance of youths exercising their right to vote on 7 May.
Promoting the Labour party's objectives, Miliband said: "What's important about our party is we're trying to stand up for everybody in our society not just a few people at the top of our country, not just the richest and most powerful.
"We're trying to stand for ordinary working people. That's just what we've always done as a party."
The 45-year-old also made sure to highlight the differences between Labour and other parties such as the Conservatives and UKIP, explaining: "I still think we're very different.
"The Conservative view is that if you look after the richest then they'll be okay and the wealth will magically trickle down to everybody else. I take a different view which is look after working people. Look after ordinary working people and then the country is more successful."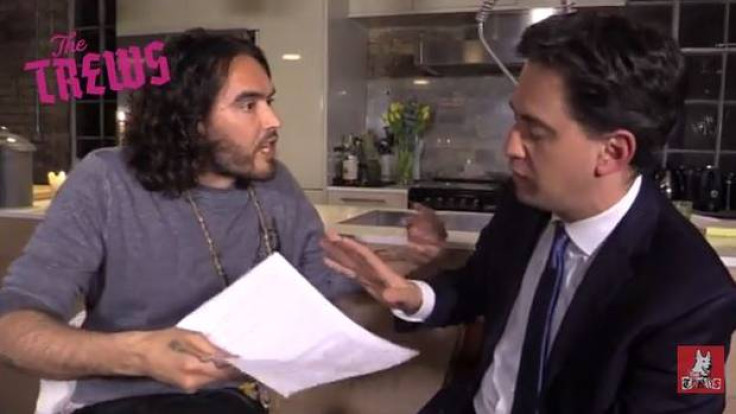 Without revealing her party allegiance, Pentland, who is mother to a four-year-old daughter named Darcy, says that her vote will be based on what the party will promise in regards to education and health.
The YouTuber explained: "Education -- because my daughter's about to start school so that's really important to me. A lot of my friends are going through the anxious wait of what primary school [to send their children to].
She added of the NHS: "That was never something I really used until I had my daughter and I had quite a complicated delivery. I found them to be so fabulous and so helpful.
"A lot of people have negative things to say about the NHS but I found them nothing but great. We moan a lot about it but if we didn't have it, we'd moan a lot more."
The pair bonded over their families during the interview with Miliband admitting his mother is "proud" of his political career.
Sprinkle Of Glitter is not the first YouTube star Miliband has met recently. Aside from his much-talked about appearance on comedian Russell Brand's channel, the politician sat down with duo NikiNSammy in April.
When Pentland suggested she and NikiNSammy could start a coalition YouTube channel, the Labour leader quipped: "That's the one coalition I'd be in favour of."
Watch Sprinkle Of Glitter's interview with Ed Miliband below: