Elena Baturina, Russia's richest woman and founder of independent think tank BE OPEN, told IBTimes UK that young designers around the world will be a key group of people that will push forward innovation, industry development and growth.
While many other independent development programmes or even government funded schemes aims to develop and promote growth and progress in traditional areas such as engineering, the sciences and energy, Baturina says that design is a key component to societal development and feeds across many industries.
"When you are in an unpleasant environment, that makes you feel uncomfortable, one of the key ways to improve that situation is through design," says Baturina. "That's why I think it is so important to help develop and showcase young designers as they are our future. Currently, there are not enough possibilities for these designers to showcase their work to future employees, so the idea of BE OPEN will help promote this."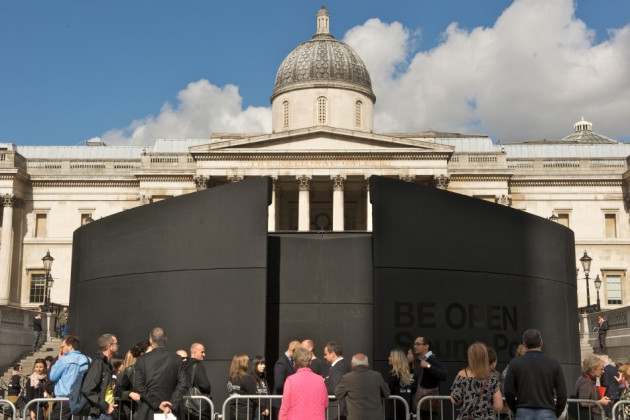 BE OPEN is a think tank that looks to promote people and ideas within the design sector. The independent platform is a not-for-profit organisation and doesn't provide funding for the young designers and is more of a cultural and philanthropic initiative that is aiming to spread across arts, education, design, business and the media.
With the current global economic climate still in turmoil, Baturina says that now, more than even, there needs to be a re-think of how society, growth and our future, young people, need to be developed and through design, it could also lead to innovative work that spans across the sciences and energy and, in turn, job growth.
"Urban development is a key area we are looking into and we've had some very interesting submissions from young designers on this. This includes the marriage of ecological design as well as practicality for a city environment," says Baturina.
Through conferences, competitions, exhibitions, master classes, cultural and art events, such as the BE OPEN Sound Portal in Trafalgar Square, the think tank has worked across the UK, Italy and Switzerland and has received entries from 47 countries for the BE OPEN awards for this week.
While the organisation is still a think-tank at the moment, Baturina has not ruled out matching up the promotion of young designers with future projects in other parts of the industry.
"While the BE OPEN forum is helps promote and develop young designers as a humanitarian project, I am actively involved in the European property market, as well as construction. I am interested in classic building development, such as hotels and residential homes, rather than commercial properties. While these are completely separate projects, it is possible that this could eventually help progress the young designers of our future," says Baturina.
From Factory Worker to Oligarch
According to Forbes magazine Baturina, who started out working in a factory, has a net worth estimated at $1.1bn.
She is the wife of former Moscow mayor Yuri Luzhkov but Baturina, 49, fled Russia after she came a came under suspicion of fraud as investigators claimed to have found nearly $500 million in misappropriated funds in her personal bank account.
She sold her construction company, Inteko, in September to banker Mikhail Shishkhanov and Sberbank-Capital. The price was not disclosed.
She now lives in Vienna and London with her daughters.