Drug dealers are alleged to be 'road testing' a powerful elephant tranquiliser that has been discovered in the bodies of eight overdose victims. Tests have confirmed that the extremely potent carfentanil have been found in dead drug takers in the Cincinnati area of Ohio.
Used to sedate elephants, the drug is thought to be thousands of times stronger than morphine and is suspected to have been mixed with heroin before going on sale in the city. Some experts say that an amount smaller than a snowflake could have potentially fatal consequences.
Hamilton County Coroner Lakshmi Sammarco told a news conference on Tuesday (6 September) that at least five other overdose deaths since mid-July of this year are suspected to be connected to heroin laced with the drug.
Sammarco added that the sudden surge in overdoses may indicate that dealers in the area where testing affects out, effectively using Cincinnati as a "test tube" by dealers, when they mixed carfentanil with heroin, or could even be sold outright.
"These people have a disease and need to be treated, and you have to have empathy for that," said Sammarco according to CNN. "This has to be a community-wide response, raise the awareness with everybody."
Hamilton County Heroin Task Force chief Tom Synan said it was time for the state's Governor John Kasich to declare a public health emergency in order to combat the deaths. "We need to realise funding immediately that goes into treatment. We need action, and that action needs to be coming into treatment centres".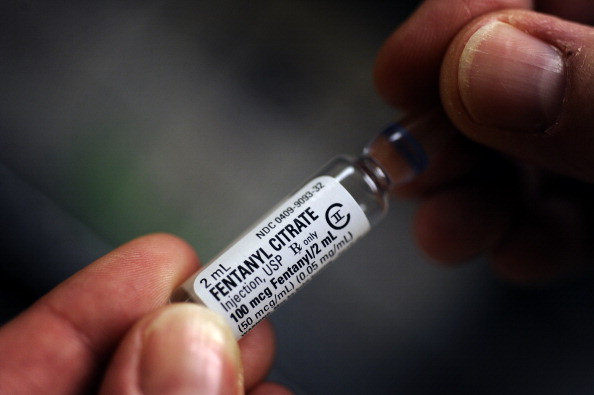 Since 19 August nearly 300 overdoses have been reported in the Cincinnati area with 174 reported in one six-day period. Increased overdose levels have been reported in West Virginia, Kentucky and Indiana.
US Drug Enforcement Administration officials say they believe much of the carfentanil that is being used in illicit drugs is being shipped to the continent from China to Mexico. It is here that traffickers mix it with heroin and other drugs including the painkiller fentanyl.
Sammarco said that fentanyl, as well as carfentanil, was found in the bodies discovered. Fentanyl can be 50 times stronger than heroin with carfentanil up to 100 times more potent than fentanyl.
KTLA 5 reported that between 2013-2014 there were 700 fentanyl-related deaths in the US with dealers believed to be cutting heroin with fentanyl to give it a boost and stretch their supply.
In the UK horse tranquiliser ketamine is widely used recreationally as a party drug or to sedate hospital patients. It can lead to extreme dizziness, drowsiness and confusion, and is sometimes referred to as a "date rape drug".