Philippines President Rodrigo Duterte is taking his anti-drugs fight to the Asean member states. The president, who has been in the limelight following his open campaign against drug traffickers in Manila, has urged the Association of Southeast Asian Nations to have a firmer commitment to stamp out the narcotics trade.
Speaking on 6 September night to senior business leaders at the Asean Business and Investment Summit held on the sidelines of the three-day 29th Asean summit in Vientiane, he said: "The trade [in] illegal drugs, in particular, has emerged as a pressing problem for our countries, undermining social cohesion and the rule of law and socioeconomic programme of our country."
Philippines Presidential spokesperson Ernesto Abella, in a press briefing, said that Duterte was becoming "an emerging influential leader in the Asean region." and that Asean member states seem to recognise his influence.
"The tone of conversation between the nations seems to indicate that they recognise his influence, they recognise his political will, they recognise his firmness; they recognise his resolve, especially for example, to address drugs, the flow of illegal drugs," Abella said, GMA News Online reports.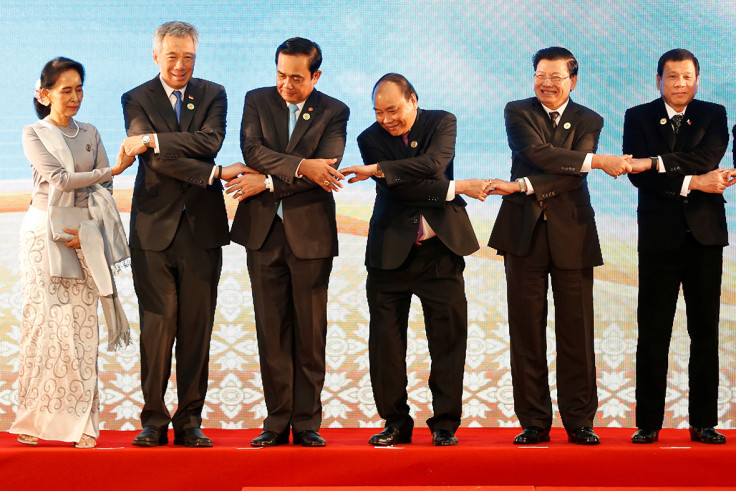 The spokesperson continued: "In fact Prime Minister of Singapore asked how he was dealing with it considering the fact that the Philippines does not have the death penalty."
In his speech, Duterte said, according to the Inquirer.net that he placed "great importance on how laws are crafted and implemented to bring good governance and order
He also called on firmer action to fight against terrorism and other cross-border crimes. Duterte said: "Asean needs stronger resolve and action to combat transnational crime, one of the most difficult and complex problems that we face in the region and a pressing concern for the Philippines."
He also warned that terrorism would stunt the economic progress already achieved in the Asean region. He said the 10-member organisation should work together "to ensure that the economic gains we made so far will advance at full speed."
He warned: "We shall not be cowed. We will press on. We must redouble our efforts to concentrate on intelligence gathering, preventing, interdiction, arrest and prosecution."
President's Office dismiss 'noises' in press over Duterte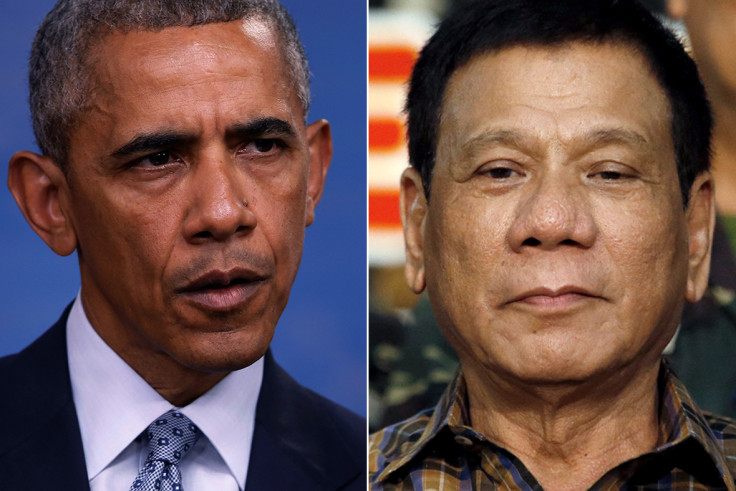 Malacanang spokespersons, took great pains to paint Duterte as a 'rock star' at the Asean summit, claiming that there was a rush for selfies with the president, says GMA News Online. "President Duterte is a rock star not only in our country but also in other countries like Laos, Japan - and how the other foreign ministers and delegates have scrambled to get a selfie with our President," Martin Andanar, the Presidential Communications Secretary said in a briefing on Wednesday 7 September.
Abella said that Duterte's statesmanship at the Asean summit had been ignored because of the "noise", referring to the spat with US President Barack Obama. "He has a capacity for statesmanship that is usually missed because of the noise regarding some of his statements," he added.