Elizabeth Hurley shares a 'stunning' photo from her bedroom: 'Most beautiful English woman'
The Royals actress has shared the photo on Instagram.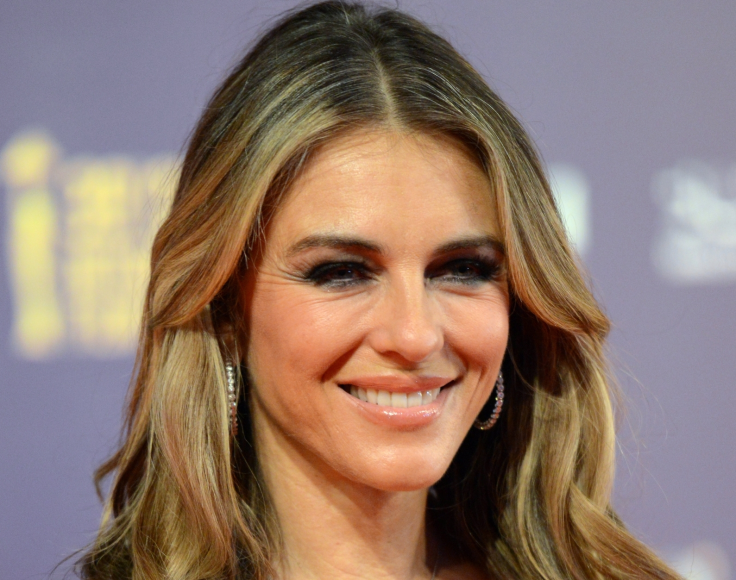 Elizabeth Hurley has been sharing some stunning photos and videos of herself on social media. Now the 52-year-old has posted yet another snap that has caused a bit of meltdown on Instagram.
Wearing a white T-shirt, The Royals actress is seen oozing plenty of sex appeal while lying on her bed. Caressing her long locks with her right hand, she is seen looking at the camera with her smoky eyes while keeping her mouth slightly open for the "perfect" snap.
For the shot, she has gone minimal with the makeup and accessorises her look with a large pearl ring on her right pinky finger.
"It's a work-from-bed sort of day," she wrote alongside the picture she has shared with her fans on the photo-and-video-sharing application.
Fans are freaking out over the photo, which has racked up more than 31,000 likes as of writing this article.
A fan confessed Hurley was his first crush, saying, "I know you're not making movies, but you worth to follow on Instagram I swear I had a crush on you since I was 19, seeing you in that movie Austin power. I think you're the most beautiful English woman in the 20th century."
"I love this photo. you are at your radiant best I want to keep this forever," another added.
"I think this is the best pic of you I've ever seen," an admirer said, while another added, "Stunning! You are SO stunning! When is your red swimsuit ready to buy?"
Hurley can easily give women half her age a run for their money. But to have a figure like hers is not easy.
She revealed the secrets to her "perfect" bikini body to the Daily Mail. She said it is important to do a quick 30-minute walk every day to burn calories and improve your circulation. She also does situps and stomach-flattening exercises for a few minutes every day.
Speaking about her eating habits, she said, she avoids certain foods such as sweets, bread, pasta, and cheese crisps.