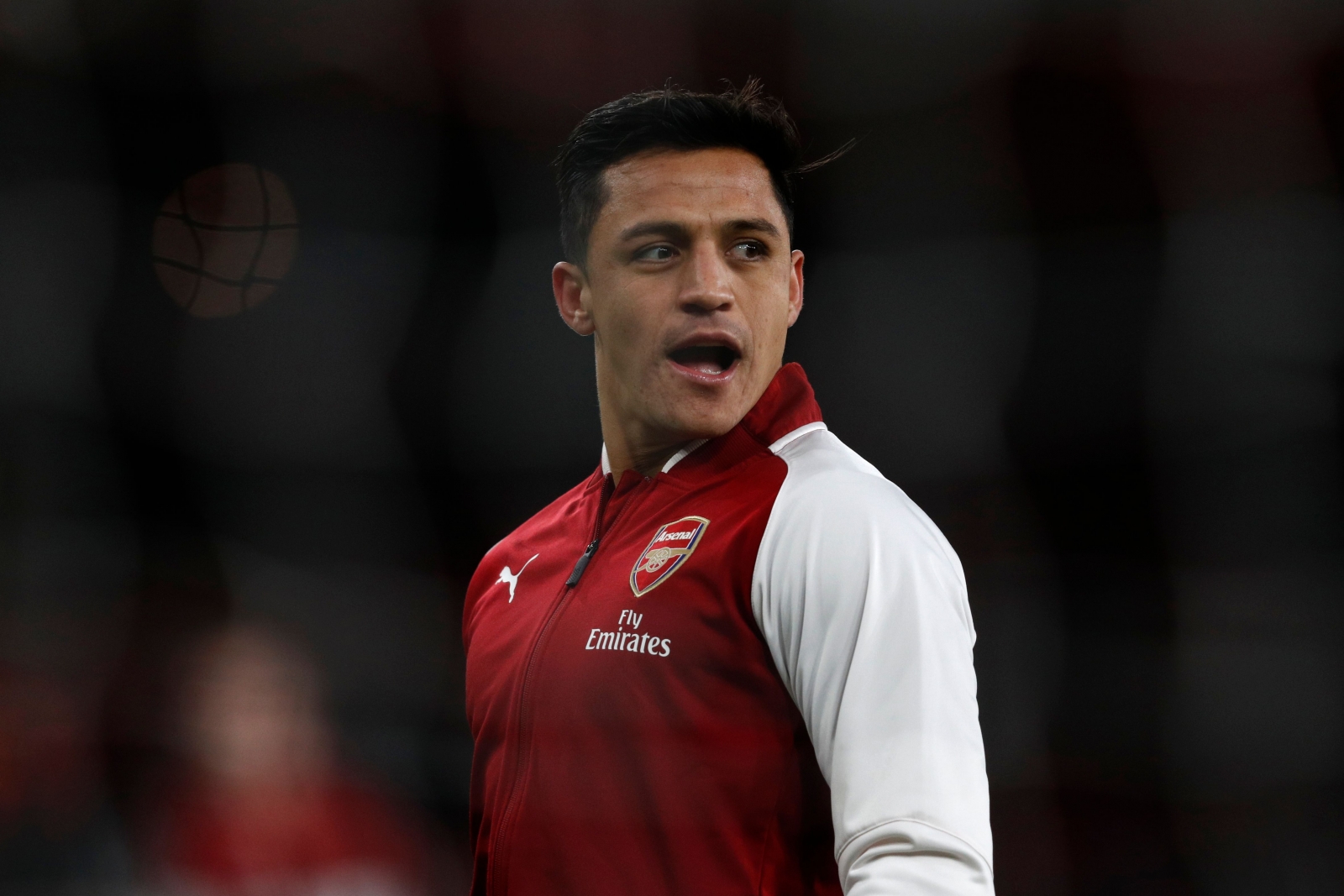 A 20-year-old woman has claimed that Alexis Sanchez offered her £1,000 ($1,385) to have sex with her. Paulina Sobierajska has alleged that the Arsenal striker approached her in a bar after sending a friend over to her with an offer to "make love" with the footballer.
Speaking to The Sun, Sobierajska – who is a student – said Sanchez's pal approached her and told her that the Chilean striker wanted "me to give him a price of how much it would cost to make love to me". She added that she did not know who Sanchez was at the time.
She said she was "shocked" when his friend made the offer but she "made a joke out of it and said £10,000 to make him look stupid".
She immediately started getting messages from Sanchez on WhatsApp after the footballer's friend took her phone number, she told the publication, adding they were seated just three feet away from each other.
"I like you" and "See you later with you friend. Is possible?" were the first messages that Sanchez sent her, Sobierajska claimed, adding she agreed to meet him and his reply was, "Ok baby see you later? How much would it cost to make love with you?"
Paulina said she jokingly said it would cost him £10,000 and Sanchez replied, "£500 each one, I can do. Let me know. You can trust us, don't worries. We will have fun. My flat is not far from here."
Sanchez allegedly told her later that he would pay her £800 and said, "Is possible I love with you? We can kiss and make love. Love isn't any dialect. I like you. Hot, very hot."
After their first meeting at Mayfair's Novikov Bar, she said she met him four times at his flat in Kensington where she was given £1,000 in £20 notes.
During one of their meetings at his flat, Sanchez "gave her a striptease", she said.
"He took off his top and danced for me for the fun of it. He has a fantastic body. He's really funny. He speaks half Spanish-half English and is a good-looking guy," she said.
"I thought it was the start of a relationship," she said, claiming she met Sanchez four times in his flat over five months.
Sobierajska said she was "devastated" after coming to know about his girlfriend Mayte Rodriguez, 28. She said her final visit to his flat was at the end of October, while the messages stopped shortly before Christmas.
"He never mentioned any other girls. But I found out when he was being romantic and nice to me, he had a girlfriend all that time. When I saw the photo of them together, it was clear everything we had was fake," she said. "He had a girlfriend and I was the one on the side. I was devastated. I thought things were going to work out with us. It seemed like he really liked me."
Sobierajska added that she even told her friends about how well things were going between her and Sanchez before she found out about Rodriguez. She said she was really upset that the football star kept his girlfriend a secret from her and gave the impression that "we had something".
"I think he's a d***head, an a**hole. It makes me angry," she said.