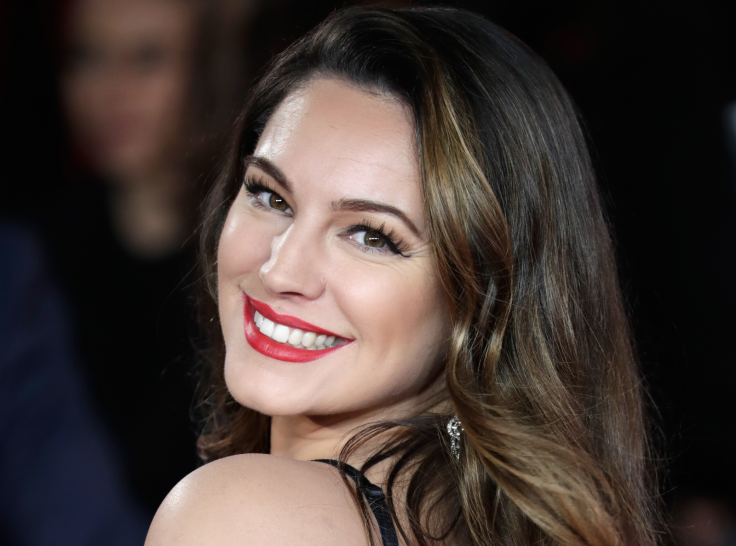 Kelly Brook has once again sparked a meltdown on social media.
Sharing a snap of herself half submerged in a swimming pool, the 38-year-old is seen oozing plenty of sex appeal in a black and white pattern swimsuit. Leaning against the wall of the pool and stretching her arms, the model-turned-actress smiles and stares right at the camera in the picture.
In the picture, she is seen wearing minimal makeup and her hair tied into a bun.
Brook is enjoying her vacation with her boyfriend Jeremy Parisi, who she has been in a relationship with since April 2015. The couple are holidaying in Iceland as evident from the caption of the photo, which reads, "Washing all our Sins Away ✈️ @bluelagoonis."
One of the most visited attractions in Iceland, the Blue Lagoon is a geothermal spa located in an 800-year-old lava field in Grindavík on the Reykjanes Peninsula.
Meanwhile, fans are freaking out over the photo, which has already racked up more than 21,000 likes in a couple of hours on Instagram.
A fan commented, "That's the photo I was waiting for!" Another added, "Imagine walking into the Blue Lagoon, the steam clears .... and you see @iamkb Yes, she's with her fella, but seeing her, just an eyeful would be enough for me."
Another admirer said, "You are beautiful, you made me believe that this world is worth living in," while someone else added, "He [Jeremy Parisi] is very lucky, because of you."
Another picture shows Brook hugging a shirtless Parisi from behind while posing for the camera in the swimming pool. In the third snap, Parisi is seen with a big smiling on his face and posing alone for the camera.
While Brook and Parisi are in a relationship, she recently revealed she wants them to take their romance to the next level. Brook said she was hoping he would propose marriage last Christmas.
"Paris would have been a great place for Jeremy to propose. I thought it was going to happen, it didn't happen, so he's going to surprise me," she was quoted as saying by The Sun. "We're going to be gardening or something and he'll do it."