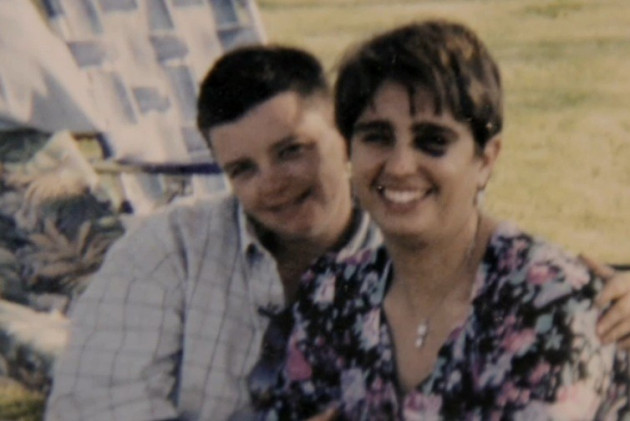 A new bride in Canada discovered her husband was really a woman after she stabbed her to death following months of domestic abuse.
Elizabeth Rudavsky found out that Angelo Heddington (born Angela) was a woman when paramedics on the way to hospital found she was wearing a prosthetic penis.
Rudavsky stabbed her husband with a 12-inch butchers knife after she had endured numerous beatings, which on one occasion resulted in a collapsed lung.
During their seven month relationship, Heddington threatened to kill Rudavsky's family, whipped her with a horse crop, beat her with a metal pipe and threatened her with guns.
The story features in a new Investigation Discovery programme, Fatal Vows, which will air in the US on 13 December.
Speaking about their engagement announcement, she said: "I had to explain to everyone how I could be so happy, getting married, when I had a black eye."
The couple had a whirlwind romance and married after four months together. The attack took place nine years ago and a murder charge was dropped against Rudavsky after police concluded she acted in self-defence.
Rudavsky, in the documentary, said she "never saw nothing". Heddington had said a previous girlfriend had burnt her 'genitals', so insisted on having sex in the dark.
After Heddington's death, it emerged she had been dressing as a man since she was 14 and had a history of abusive relationships while pretending to be Angelo.