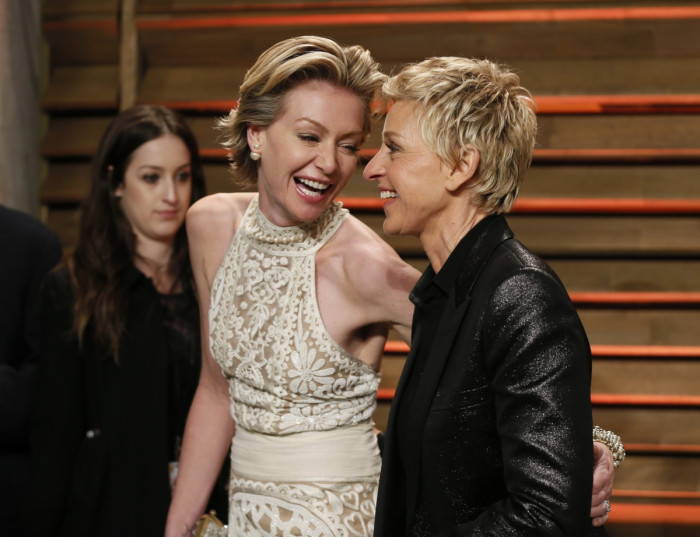 Ellen DeGeneres is reportedly giving up alcohol to support her wife Portia de Rossi.
The chat show host has decided to ditch the booze in a bid to help her wife stay sober, following her alleged stint in rehab in May for substance abuse.
A source told US OK! Magazine: "Ellen has always been a big drinker.She loves her wine but she's realised her behavior has only enabled Portia to drink as well, and she feels partially responsible for Portia's rehab stint."
DeGeneres, 56, who married the actress in 2008, is determined to do anything to make sure Portia, 41, remains healthy following her successful 30-day stay at Passages Malibu rehab facility.
The source explained: "Ellen loves Portia more than anything in the world and wants to make sure she's healthy, emotionally and physically, and she also realised that drinking in front of Portia is just selfish."
Refuting claims that the couple are set to divorce, the source added: "Right now their marriage is better than it's been in years, and Ellen is just grateful that her wife is healthy again. She's ready to enjoy every minute that she has with Portia."