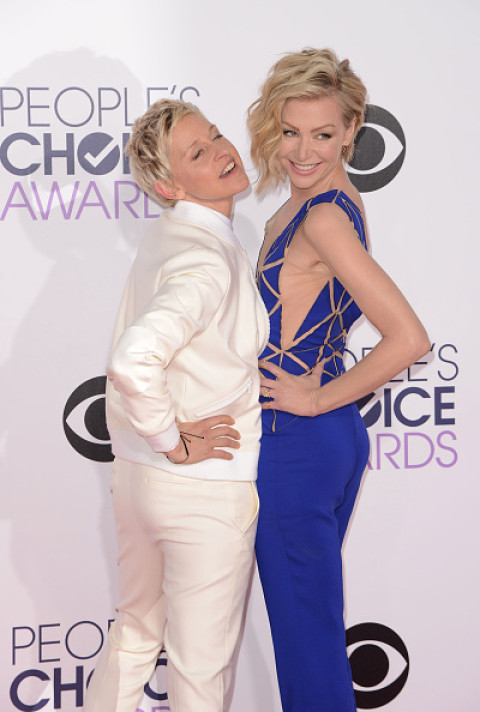 Divorce rumours surrounding Ellen DeGeneres and her wife Portia De Rossi are resurfacing again on the internet. Continuous fighting is apparently what is leading the lesbian couple to split.
Classicalite reported that DeGeneres's controlling behaviour is the reason her wife De Rossi wants out of their marriage.
"Ellen's been unhappy with Portia for a while and wants out." Why hasn't she pulled the plug? "Ellen hates to be alone," a source told In Touch. "She's never broken up with anyone unless she has someone waiting for her, and she's not interested in anyone right now."
While some rumours suggest that de Rossi is the one who wants out, other stories claim that the comedian is the one who is leaving.
However, a Gossipcop report refutes rumours of the celebrity couple's divorce published in In Touch magazine and the Scandal star's Twitter handle also proves the same.
Recently, the American talk show host and her actress wife shared a selfie with their fans showing a glimpse of their happy and content life.
Earlier, there were reports that the famous couple are living apart after a huge fight.
DeGeneres married the Australian-American actress in 2008. However, since 2013, several reports claimed that the couple's marriage was heading for a split.
"They are living out their problems apart," an insider told OK! Magazine, "means nothing is getting sorted out."