Beloved comedic actress and chat-show host Ellen DeGeneres has revealed she spiralled into a dark depression after homophobic attacks and death threats took their toll.
The star publicly came out as gay in her sitcom, Ellen, which was taped in front of a live audience and watched by 42 million people when it aired on April 30, 1997.
To mark the anniversary of the monumental moment, the 59-year-old has opened up about the consequences surrounding her coming out in the iconic The Puppy Episode, which saw her character tell passengers at an airport terminal – and the world at large – that she is gay.
She left no room for doubt when she made the same declaration on the cover of Time magazine with a headline that read: "Yep, I'm Gay".
"Nobody really understood how dark it got for me." She told Associated Press in a candid interview, which comes almost 20 years to the day of her declaration. "I knew I was risking hurting my career."
Sadly, it wasn't just her that faced a fierce backlash. Her co-star Laura Dern was also targeted. "To know that Laura Dern was punished for it just because she played my love interest in that show is crazy. I mean, she's a brilliant actress, she's heterosexual and yet she was punished. And Oprah [Winfrey] got hate mail just for being a part of it."
The chat-show host took home the Emmy Award for Best Writing in a Comedy Series for the historic episode− went on to reveal that her shame subsequently triggered a deep depression.
"Obviously, that's why a lot of people don't come out, because there's a very loud and clear message ... that a lot of people don't understand it [being gay], and because they don't understand it they fear, and because they fear it they hate it. But I had no idea the amount of hate. I had no idea that there would be death threats or a bomb scare. It was a really scary time."
"Nobody really understood how dark it got for me. I was really, really in a deep depression," she recalls. "I had never been so down in my life. I was depressed. I was broke. I felt attacked. It was everything that you just fear in life, like nobody loving you."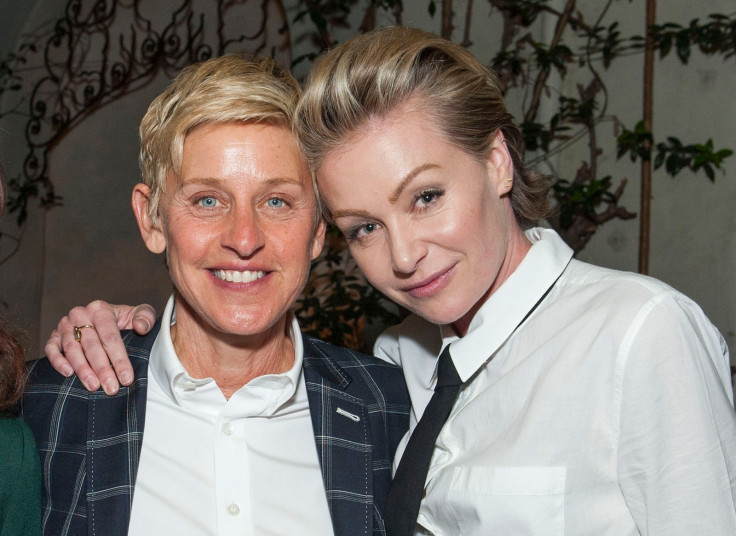 "It became more important to me than my career. I suddenly said, 'Why am I being, you know, ashamed of who I am just to be successful and famous in society's eyes?'"
"For me to crawl out of that and to accomplish what I've accomplished with the show and with my brand and with my production company, and to succeed after all that ... [It] makes me realize that no matter how dark something gets, and no matter how bad something gets, that there's always a possibility of good coming from it.
"You have to just hold on and know that something good will come from it and there's always a lesson in everything."
DeGeneres, who is married to actress Portia de Rossi, managed to turn things around. She is one of the biggest stars of daytime TV after landing her own talk show and in 2016, she was awarded a Medal of Freedom by former President Barack Obama.
The Samaritans provide a free support service for those who need to talk to someone in the UK and Republic of Ireland. Visit Samaritans.org or call 116 123 (UK) or 116 123 (ROI), 24 hours a day, 365 days a year. Visit this website to find a support phone number in your country.
If you or someone you know is suffering from depression, or any other mental health problem, you can contact a free support service at Mind.org.uk or calling 0300 123 3393 (charges apply).