Ellen Pao loses gender bias case, but supporters applaud brave attempt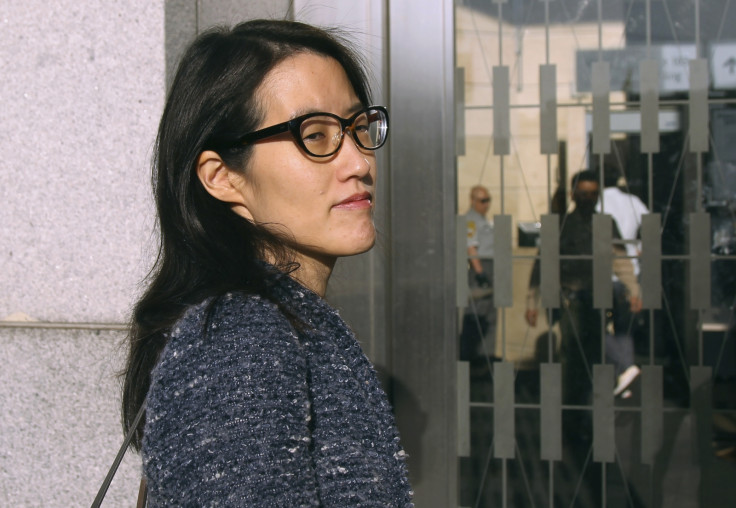 Silicon Valley-based venture capital firm Kleiner Perkins Caufield & Byers (KPCB) won in a landmark gender bias lawsuit brought against it by former partner Ellen Pao.
However, the supporters of Pao applauded her attempt to shed light on the ill treatment of women workers in Silicon Valley's corporate culture.
Pao, who served as a junior partner at KPCB, had alleged that she and other female colleagues were overlooked for promotion and suffered harassment in the firm's male-dominated environment. She also claimed the company had retaliated by firing her after she sued in 2012.
Pao demanded $16m (£10.8m, €14.7m) in lost wages and future earnings from the company, along with up to $144m in punitive damages.
A California jury rejected all of Pao's claims, saying KPCB did not discriminate against her, did not keep her from a promotion on the basis of gender, and it took reasonable steps to prevent gender discrimination at the firm.
"Today's verdict reaffirms that Ellen Pao's claims have no legal merit. We are grateful to the jury for its careful examination of the facts," KPCB said in a statement.
"There is no question gender diversity in the workplace is an important issue. KPCB remains committed to supporting women in venture capital and technology both inside our firm and within our industry."
"I have told my story and thousands of people heard it," Pao said outside the courtroom after the verdict.
"If I've helped to level the playing field for women and minorities in VC, it was worth it."
Meanwhile, there were voices of support for Pao, despite her loss.
"Ellen Pao's loss is anything but a win for Silicon Valley's status quo. The challenges she raised about the male-dominated culture that controls the heart of the innovation economy can't be dismissed," the San Francisco Chronicle wrote in an editorial after the verdict.
Supporters of Pao sent Twitter messages with hashtag, #ThankYouEllenPao, immediately after the final verdict.
"#ThankYouEllenPao for showing all, but particularly us w/extreme privilege, progress will only come if people speak out & fight the power," user David Comay tweeted.
"The discrimination against women ranges from blatant to very subtle. Ellen may have lost the case but her voice was heard," said Vikas Agarwal.
"Culture changes slowly but god dammit it will change. Ellen Pao's choices reverberate and they *will* make a difference," Charity Majors tweeted.
© Copyright IBTimes 2023. All rights reserved.