World record holder Victoria Arlen faces an anxious wait over her continued participation at the London 2012 Paralympics after being found non-eligible for competition by the International Paralympic Committee (IPC).
Arlen, who was set to rival Great Britain's Ellie Simmonds for gold in the S6 100m freestyle, has not been included on the list of athletes confirmed for participation by US Paralympics.
The IPC later confirmed they had received evidence leading to them ruling Arlen ineligible for the S6 event, leaving her continued participation in the Paralympics in doubt.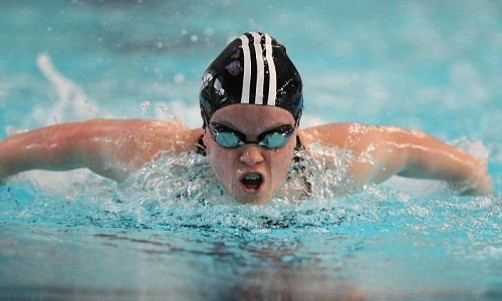 An IPC spokesperson said: "She was reclassified on Monday and found non-eligible; she did not meet the eligibility criteria for her chosen sport. She must be reclassified."
Arlen set the world record during the US trials in June, after spending two years suffering from neurological virus transverse myelitis from 2006.
Fellow American Mallory Weggemann has meanwhile been stopped in her tracks in her search of nine gold medals after being reclassified from the S7 to the S8 class for three of her events, meaning she can now go for five individual titles and two relay golds.
The revelation concerning Arlen gives Britain's Simmonds, a double gold medallist from Beijing, an improved chance to defend her Paralympic titles. However it deprives the sport of a potentially classic encounter.
Simmonds has been build as the poster girl of the London games, having been thrust into the limelight in Beijing, when she claimed two golds and capture the nation's hearts during an emotional medal ceremony.
In the lead up to the games, the 17 year old said: "I am just going to go out there and swim the best I can and hope that is good.
"I am just looking forward to being at a home Games - not many people can say they have been to a home Games in their lifetime.
"I am just taking it as it comes. I have learned not to put pressure on myself - not to target (medals) - I am just going to go out and swim the best possible I can because you never know what you are going to wake up to."