She was reportedly spotted kissing Prince Harry "under a blanket" at an Audi Polo Challenge event recently, and now Ellie Goulding took to the royal box at Wimbledon in an elegant dress that even the Duchess of Cambridge may consider.
The 29-year-old singer oozed glamour in a white dress featuring a stylish cape design by Suzannah, which she accessorised with cream Christian Louboutin heels and a Burberry handbag to behold the men's singles quarter final match between Roger Federer and Marin Cilic.
Despite her numerous ear piercings, Goulding looked a far cry from her sporty stage persona in which she often wears shorts and trainers, and wowed in her pertinent white Wimbledon outfit complete with blow-dried hair and natural make-up.
It was reported by The Sun that Prince Harry had been exchanging "flirty" text messages with the Burn singer, and had even gushed about her to his friends, with a source telling the publication: "He has told friends how much he likes Ellie and she is clearly taken by him."
Goulding headed to SW19 alone for Wednesday's (6 July) competition, however, with Harry nowhere to be seen. She joined a star-studded royal box to watch the ninth day of the 2016 Wimbledon Championships, which also featured Andy Murray versus Jo-Wilfried Tsonga.
But she wasn't the only familiar face in the royal box, as she was joined by the likes of Poldark actor Aidan Turner, Keeley Hawes, Bear Grylls, Stanley Tucci and Felicity Blunt.
The only actual 'royals' to grace the box were the Duke of Kent, George of Windsor, Earl of St Andrews and Sylvana Palma Windsor, Countess of St Andrews. Keen Wimbledon-goer Pippa Middleton – the sister of Catherine, the Duchess of Cambridge – curiously sat elsewhere along with her parents Mike and Carole Middleton, and Zara and Mike Tindall.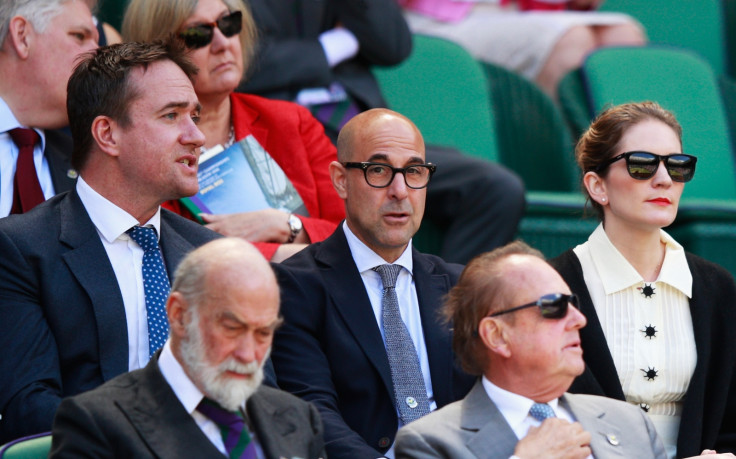 David Beckham, Cliff Richard, US Vogue editor and avid tennis fan Anna Wintour, Hollywood movie star Bradley Cooper and his model girlfriend Irina Shayk also sat in regular seats.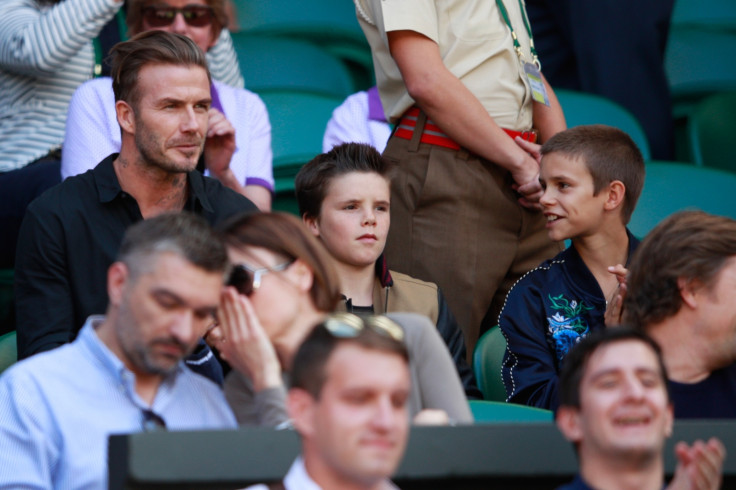 Former footballer Beckham, 41, was accompanied by his sons Romeo, 13, and Cruz, 11 for the sporting event, and greeted fellow guests with a wide smile in an open black shirt, with his tattoos on full display. He was spotted chatting to Wintour on several occasions, who looked typically chic in a tweed dress, and Mirka Federer.
Adventurer Bear Grylls took a break from his outdoor gear and looked dapper in a sharp blue suit, while 75-year-old Cliff Richard appeared excited for the game in a grey and black suit as he conversed with Wimbledon spectators.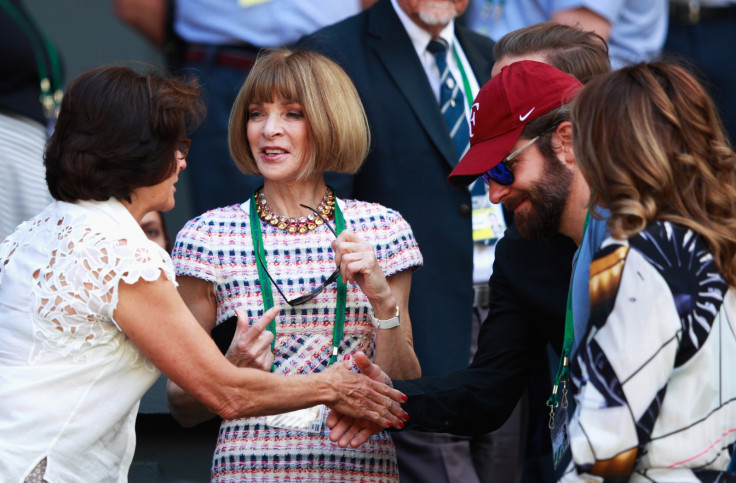 It appears that the prestigious and quintessentially English Wimbledon tournament continues to attract a league of US stars, as Federer fan Cooper attended the match alongside his beautiful girlfriend Shayk, the former partner of Portugal striker Cristiano Ronaldo.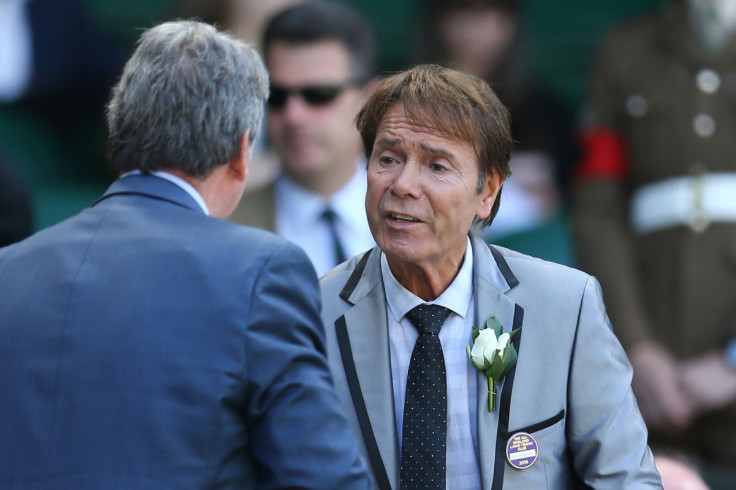 The 41-year-old bearded actor was the most casually dressed out of the celebrity guests, simply donning a blue T-shirt, jeans, trainers and a Federer baseball cap, clearly showing who he was supporting.