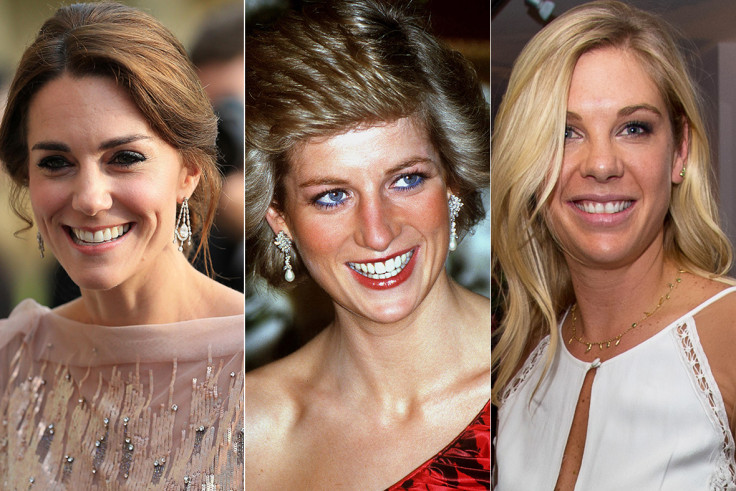 It's the stuff of fairy tales: a chivalrous Prince Charming rides in on his horse and sweeps his lady off her feet. But unfortunately for Chelsea Davy she discovered that dating real-life royalty can bring you crashing down to reality and regal life isn't always what it's cracked up to be. The South African socialite recently opened up about her romance with Prince Harry, admitting the experience was "scary".
Speaking to the Times, she revealed that she was not prepared for the scrutiny that came with dating a famous figure. "It was nuts. That's also why I wanted to go back to Africa. Now it's calm, it's fine," she explained.
She said that many of her personal achievements were quickly overshadowed by her very public romance and the press never failed to paint her in a poor light. "I like to enjoy life, but I like to achieve things and am very ambitious. They can be forgiven for not knowing I was working really hard. I didn't shout about it."
The 30-year-old added: "If you go out once, they take your picture, but they don't take a picture of you going to work every morning, it's of you falling out of a nightclub at 4am."
Speaking to IBTimes UK, Joe Little, royal biographer and editor of Majesty magazine said that Harry definitely feels the weight of the scrutiny.
"Relationships, royal or otherwise, need nurturing in their early stages and so this intense media aggravation is something the couple could have done without. But, like it or not, when you are a member of the royal family it goes with the territory and has done for generations; nowadays, of course, everyone has a camera on their mobile phone and whatever a prince or princess is doing – on or off duty – can appear on social media within minutes.
"We know for a fact that Prince Harry checks the internet to see what is being written about him, thus adding to his displeasure and discomfort. He will also cancel his plans if he arrives somewhere privately and photographers are waiting for him," he added.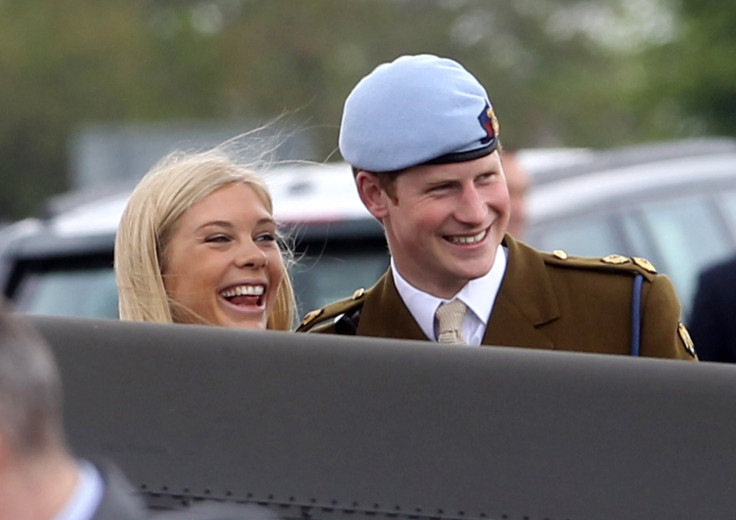 But Davy isn't the first to experience the dark side of courting a member of the royal family – the Duchess of Cambridge can relate to her struggles. Kate Middleton has faced fierce scrutiny ever since it emerged that the was dating Prince William at St Andrews. Before he finally proposed, she was awarded the less than flattering nickname 'Waity Katie' in the press.
From the media circus that was their 2011 wedding to the constant criticism of her outfit and make-up choices and most recently her lack of pedicure during the royal visit to India, the fashionista is subjected to such minute scrutiny, despite the fact that she often exudes elegance in glamorous designer dresses. After so many years, there is a good chance that she may have grown to accept that it comes with the territory.
And while modern-day royals have become celebrities in their own right, the late Princess Diana, who always appeared to be a tower of strength, had her own love-hate relationship with the media. Her wedding to Prince Charles in 1981 captured the nation's hearts and imagination but with her new role as the People's Princess came intense amount of pressure and she would later admit that she lacked the guidance and was ill-prepared for such a huge undertaking.
Her deeply troubled marriage, rumours of infidelity, post-natal depression and bulimia made headlines and was the focus of constant speculation. Earlier this year, Hollywood actor Kurt Russell revealed that she used his home as a safe haven from the paparazzi as her marriage fell apart.
According to Little, the media intrusion was a contributing factor in her tragic death in 1997 and has left a troubling legacy. "Harry can never forget that his mother was plagued by paparazzi in her final days and, with his brother William, regards them as a contributory factor to her early death," he notes. " He is keen that history should not repeat itself with the woman who might one day be his wife."