Disney sequel Pirates of the Caribbean: Salazar's Revenge is set to reach cinemas worldwide in a matter of days and as the multitude of trailers and posters have suggested in its run-up, Spanish actor Javier Bardem plays the movie's titular villain. But as it turns out, the film's antagonist could have been a woman instead, if star Johnny Depp hadn't vetoed it.
Sharing in a blog post, screenwriter Terry Rossio – who has credits on all five previous films in the franchise – revealed that his script was rejected by Depp due to it having a female villain and Disney went on to hire Jeff Nathanson (Catch Me If You Can) to work with Rossio on the story. He explained: "My version of Dead Men Tell No Tales [as it's called in the US] was set aside because it featured a female villain, and Johnny Depp was worried that would be redundant to Dark Shadows, which also featured a female villain."
"Sometimes it just takes a single decision by a single person, often just a whim, to destroy years of story creation and world-building," Rossio, 56, continued.
Considering how many male villains there are out there, Depp's alleged argument that because one of his lesser-known previous films had a female villain, Salazar's Revenge might seem too similar is downright ridiculous. But sadly, this isn't the first time that a movie has dramatically changed direction in favour of a male baddie either.
Back in September 2016, Iron Man 3 director Shane Black revealed that Marvel CEO Ike Perlmutter discouraged the inclusion of a female villain, as he and other bosses were concerned that the character wouldn't sell as much merchandise as a male equivalent. To satisfy the demands, Black and co-writer Drew Pearce had Guy Pearce join the movie as comic-book antagonist Aldrich Killian causing original antagonist Maya Hansen to take a back seat.
Rebecca Hall – the actor who was set to play the baddie – later confirmed Black's claims saying that they were "100 per cent true" and that she wasn't even aware that her role would be significantly altered until halfway through filming. "I signed on to do something that was a substantial role," she previously told the Toronto Sun. "She wasn't entirely the villain – there have been several phases of this – but I signed on to do something very different to what I ended up doing. Halfway through shooting they were basically, like: 'What would you think if you just got shot out of nowhere?'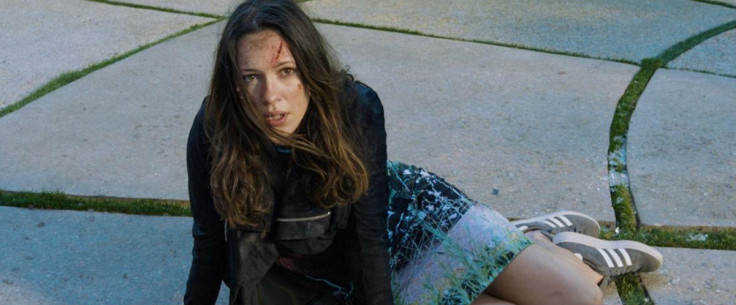 "I was meant to be in the movie until the end," she continued. "I grappled with them for a while and then I said: 'Well, you have to give me a decent death scene and you have to give me one more scene with Iron Man,' which Robert Downey Jr supported me on."
Directed by Joachim Rønning and Espen Sandberg and also starring Kaya Scodelario, Brenton Thwaites and Geoffrey Rush, Pirates of the Caribbean: Salazar's Revenge is released in the UK on 25 May. It will reach US cinemas the following day.