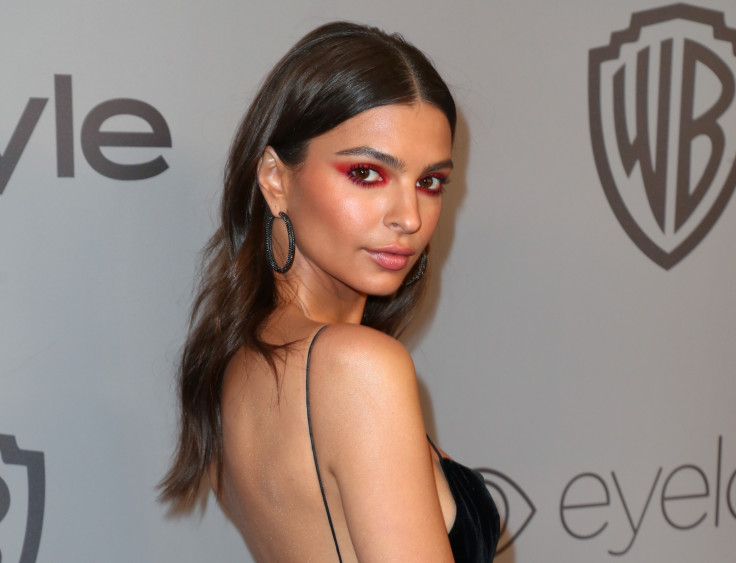 For fans of supermodel Emily Ratajkowski, it's nothing new to see her stripping down for jaw-dropping glamour shoots. And yet when the American stunner went completely nude to shoot a modern version of Italian artist Sandro Botticelli's Birth of Venus portrait, her followers were beyond surprised.
Photographed by Mona Kuhn, the sultry image recreated the Renaissance painting with Ratajkowski posing against a scenic background sans any clothes. The brunette beauty even let her luscious locks lose for the click as she smouldered into the lens.
"Birth of Venus by @laurabrown99 and @monakuhnstudio," the British-born model captioned the picture. Indeed, with her naturally beautiful looks and envy-worthy curves, the model-cum-actress looked stunning as she recreated a version of the mythological Roman Goddess of Love.
So much so, that within hours of sharing the picture with her 16 million-plus followers on Instagram, the snap garnered over 1 million likes and numerous comments.
"You are just THE perfection in this world!" wrote a fan, clearly impressed with Ratajkowski's looks in the photo. A second follower added, "I do believe that you are perfect."
"Simple and gorgeous; only you can do it," someone else gushed on the picture-sharing site, while another said, "This would make a great painting!"
The latest shot comes after Ratajkowski recently received some negative feedback over a post promoting her campaign for hair brand Kerastase. Posing topless for a tasteful black and white shot, the model showcased a voluminous blowout in the picture.
While the nudity seemed fine, what irked some of her followers was the caption along with the photo in which she emphasised the importance of hair in beauty.
"Hair is a fundamental part of beauty, femininity and identity. So excited to announce that I am the new face of @kerastase_official ! Welcome good hair days! Shot by @inezandvinoodh," she shared alongside the click.
"Hair doesn't equal femininity or beauty. What u just said is incredibly stupid," one of her Instagram followers wrote.
"I'm not a fascist and neither are the majority of angry people here. Facts are facts: woman shouldn't have to have hair to be feminine or beautiful. Get over yourself," added another.
"Well, as a girl with cancer, I was very offended by her statement. I can be beautiful without my hair," shared someone else.
Following the backlash, however, the photo caption was rewritten to simply read, "So excited to announce that I am the new face of @kerastase_official!"