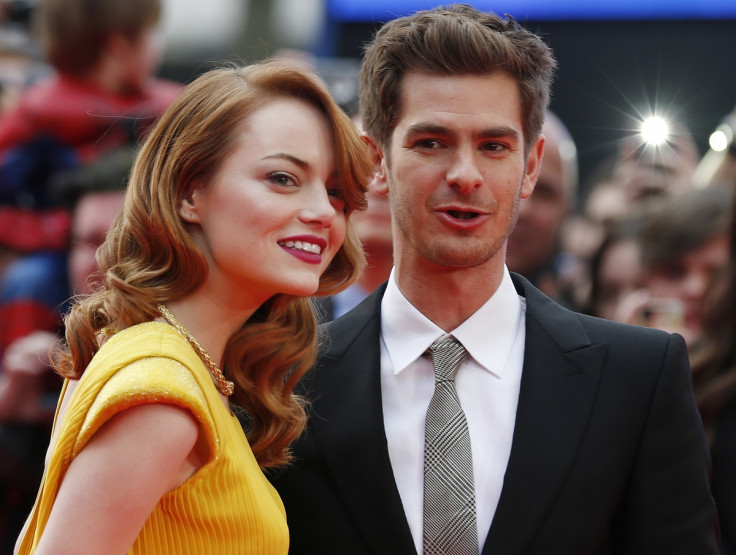 Looks like Emma Stone still has a soft spot for her Amazing Spider-Man co-star and alleged ex-boyfriend Andrew Garfield.
During a sit-down with Diane Keaton for Interview Magazine, Stone had some kind words to say about her ex - something that is bound to please fans of the duo who want them to get back together.
Keaton asked about a quote Garfield used much earlier to describe Stone: "Working with Emma was like diving into a thrilling, twisting river and never holding on to the sides. From the start. To the end. Spontaneous. In the moment. Present. Terrifying. Vital. The only way acting with someone should be."
To this, Stone replied: "He is such a poet. But that's the way he writes in general. So I hear it and of course my heart swells up. And I also know that he writes things like that on a daily basis."
Garfield began dating Stone in July 2011. The Amazing Spider-Man director Marc Webb noted that the chemistry between Garfield and Stone made her the clear choice for Gwen Stacy.
The couple reportedly split earlier this year, however, neither of them have confirmed the break-up. Recently, OK! Magazine carried a report stating that The Amazing Spider-Man couple split after Garfield finally confessed having a one-night stand while filming his movie Silence in Taiwan.
Emma Stone, who received rave reviews for her performance in Birdman will be seen next in Woody Allen's Irrational Man, while Garfield's next release will be Martin Scorsese's Silence which opens in 2016.