Apple consultant detained over Mediterranean cruise ship disappearance of wife, says she's in Greece or China
German husband Daniel Belling claims his Chinese-born wife left the cruise ship of her own free will.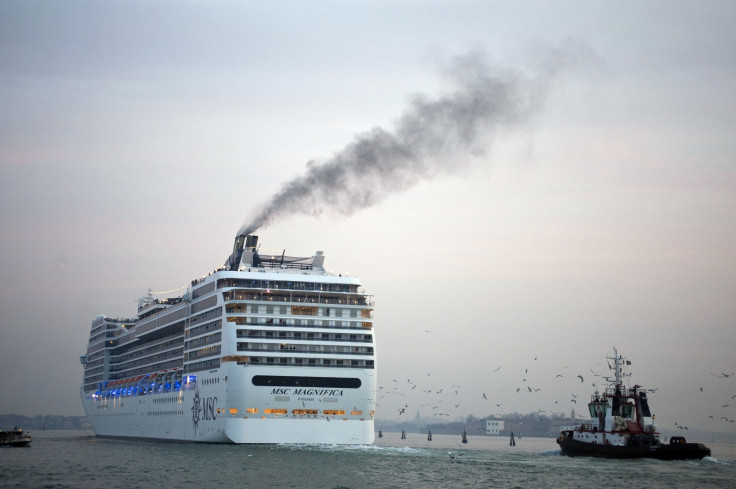 A judge has confirmed the arrest of Daniel Belling, the German citizen detained in Italy accused of murdering his wife Xing Lei Li, who vanished mysteriously from a luxury cruise ship.
The Apple consultant based in Dublin was questioned for eight hours on 24 February in the presence of preliminary investigative judge Maria Paola Tomaselli and prosecutor Barbara Zuin. Belling said the last he heard from his wife was when the ship was in Katakolon, Greece.
"We were sailing between Malta and Greece when my wife started showing signs of irritation. She was tired of being on the stop and she hinted at interrupting the trip. In the past she had left during a few trips" the man said, quoted in Italian media.
Belling, aged 45, said the last time he saw her was when he and his two children left the cruise ship for the Greek excursion. "When we boarded again she was no longer there, her suitcase was gone too, but I wasn't shocked" he added "In fact, I even asked a person on the ship's cleaning staff to just arrange the room for three people rather than four".
Belling also requested to see his two sons, who are four and six years old and currently hosted in a children's shelter in Rome. As for his wife's disappearance, he said: "She must be in Greece or she went back to China. Whoever has news should contact the authorities".
Despite the man's explanations, the judge confirmed his arrest with a decision taken around midnight as a preemptive measure, fearing the man could have attempted to leave the country. But Belling's lawyer Luigi Conti thinks that the timing of the judge's decision speaks in favour of his client. "It makes us think there was at least some doubt in the judge. My client answered all the questions, telling his version of the facts," he said, quoted in local media.
According to Conti, Belling tried to contact his wife over the phone, but gave up after no one answered. The defence lawyer also claims at least one chambermaid from the cruise staff would be able to confirm Belling's request about the room's arrangement.
Investigators found Belling's behaviour suspicious. The man had failed to alert the authorities of his wife's disappearance from the ship, and was arrested as he was waiting to board the flight to Dublin, on which he and his family had been originally scheduled on 20 February.
Belling's version conflicted with that of his children, who told the police their parents had gone out together one evening, but their father had come back alone. According to their account, quoted in the Italian newspaper Il Secolo XIX, the man would reply evasively every time the children would ask where their mother was.
According to the cruise ship's electronic boarding pass system, Belling's 36-year-old wife last used her pass to return to the ship after a scheduled stop at Genoa on 10 February, a day after the cruise departed from Rome's harbour of Civitavecchia. According to a souvenir shop owner in Genoa, whose witness account to police appeared in Italian media, the couple had an argument in his shop, and Belling threw a pair of shoes at his wife.
Italian police are currently going through CCTV footage from the cruise ship. The body of the woman has not yet been found. According to the Irish Independent, Belling and his lawyers want the case to be treated as that of a missing person, rather than a murder.
© Copyright IBTimes 2023. All rights reserved.