Emmanuel Macron vows to be 'demanding' while hosting Russia's Vladimir Putin
The newly elected French president said it is important to engage with Russia but also promised to be tough with Putin.
French President Emmanuel Macron has pledged to offer tough talks when he hosts his Russian counterpart Vladimir Putin at the Palace of Versailles outside Paris on Monday, 29 May. The newly elected French leader, who took office less than a month ago, had expressed confidence that the talks will have global significance and hoped the meeting will help tackle many vital international disputes.
Macron, whose campaign blamed Russian media outlets for interfering in the election run-up, invited the Russian leader to coincide with the inauguration of a major exhibition commemorating the 300<sup>th anniversary of Peter the Great's visit to France – the event which kick-started Franco-Russia relations in 1717.
"I have respect for Russia, and I invite Vladimir Putin in the framework of a three hundred year diplomatic relationship," announced Macron. It is keenly watched whether Macron's government can strike cordial relations with Putin as his presidential campaign had promised to deal with Moscow firmly.
This will also be Putin's first face-to-face encounter with a French president in five years as the two parties still sit on opposite sides on crucial geopolitical matters like the Syrian conflict or Ukrainian crisis. The Russian leader is also expected to use this opportunity to mend his ties with the French leadership as the relationship went sour under former French president Francois Hollande.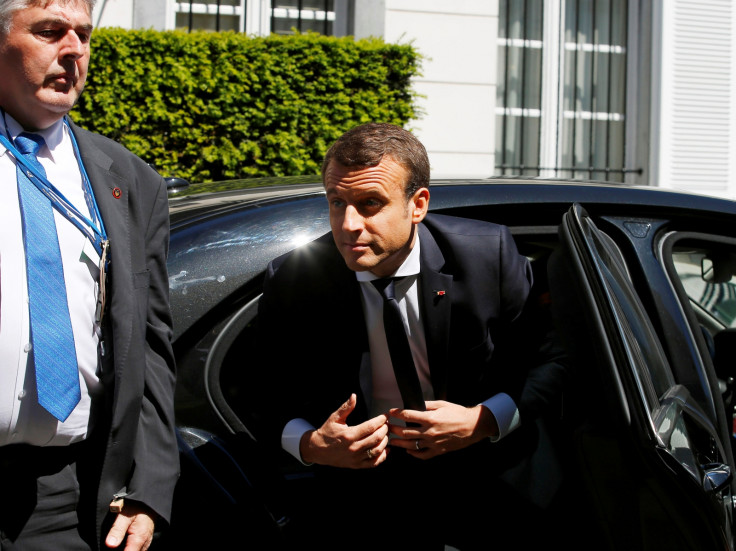 "It's indispensable to talk to Russia because there are a number of international subjects that will not be resolved without a tough dialogue with them. I will be demanding in my exchanges with Russia," the 39-year-old French president told reporters, emerging from the recent Nato talks in Brussels and G7 summit in Italy.
From its side, the Kremlin said Putin will talk about a range of issues with Macron. The duo will "discuss the state and the prospects of development of Russo-French relations in political, trade, economic, cultural and humanitarian spheres. The president will discuss the state of political contacts, which do not satisfy the Russian side," said a statement from the Kremlin.
© Copyright IBTimes 2023. All rights reserved.