Draped in the red, white and blue national flag, Fidel Castro's ashes were borne through Havana, at the start of an island-crossing trek to his final resting place in eastern Cuba, where the first shots in the Cuban Revolution were fired. Castro, who ruled Cuba for half a century until 2008 and built a Communist state on the doorstep of the United States, died on Friday aged 90. He was cremated on Saturday.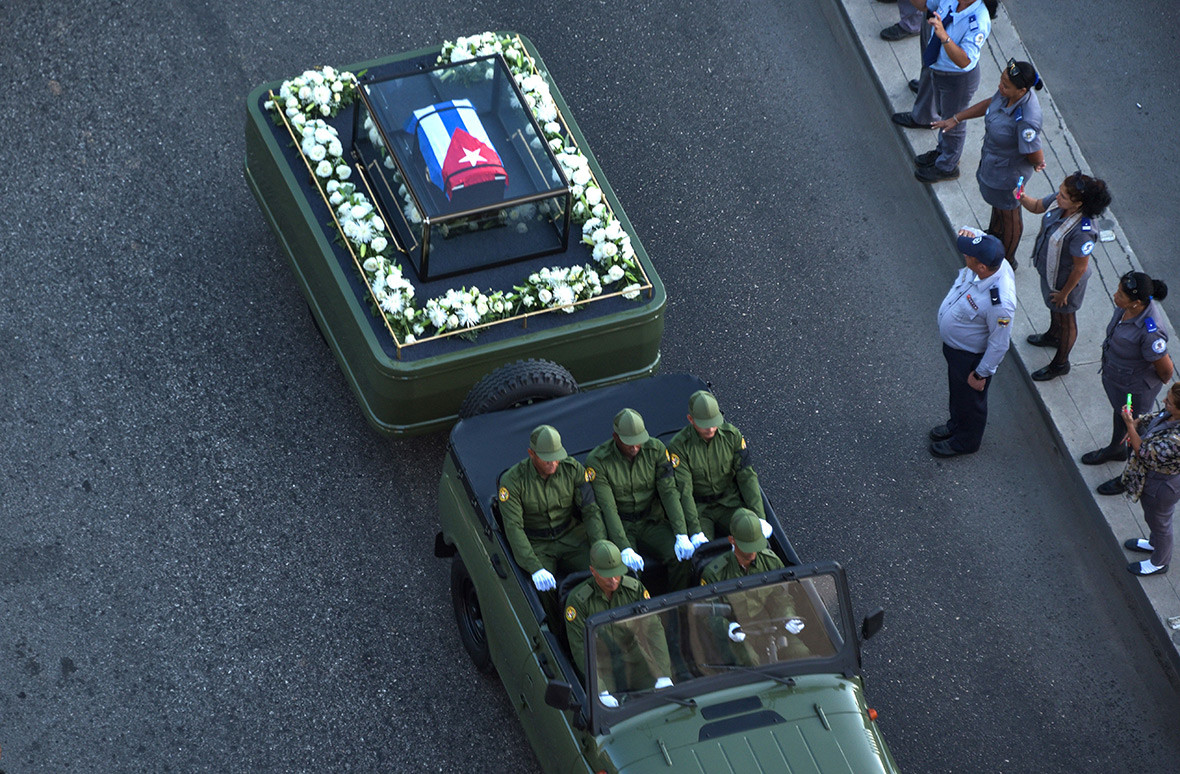 A small cedar coffin containing the remains of the 90-year-old leader was taken out of Cuba's Defence Ministry just after 7am and placed into a flower-bedecked trailer pulled by a green military jeep for the more than 500-mile (800-kilometre) procession to the city of Santiago. The ashes will be interred on Sunday, ending the country's nine-day mourning period. The route traces in reverse the victory tour Castro and his bearded rebels took after overthrowing the forces of Fulgencio Batista in 1959.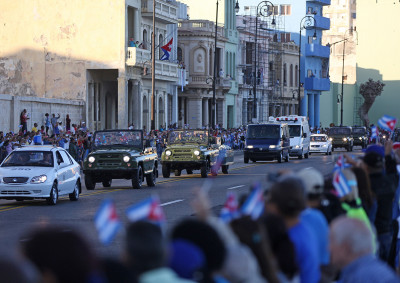 The cortege made its way along Havana's Malecon seafront boulevard, where thousands of Cubans waited to bid goodbye to Castro. Some were overcome with grief as the remains of the only leader most had ever known passed by. Watching from rooftops and balconies overlooking the sea, people took mobile phone videos and photos as keepsakes.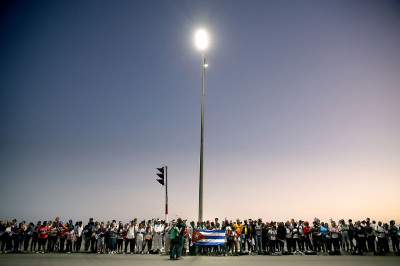 Outside Havana, the cortege will pass through rural communities significantly changed by social and economic reforms he adopted. Many residents now have access to health care and education. But many of those towns are also in a prolonged economic collapse, the country's once-dominant sugar industry decimated, the sugar mills and plantations gone.