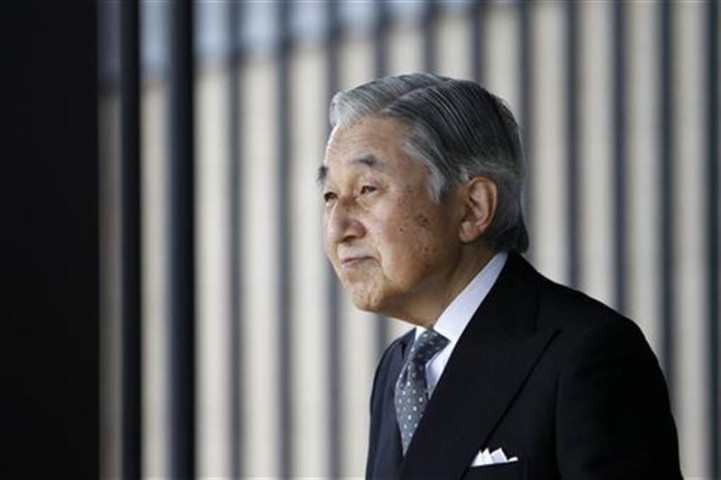 Japan's Emperor Akihito has no plans to abdicate his throne, the Imperial Household Agency said on Thursday (July 14). The government agency, which takes care of royal affairs, categorically denied reports about the 82-year-old monarch's plans to step down.
The country's public broadcaster NHK, citing palace sources, had earlier reported that Akihito planned to pass the throne to his son and crown prince, Naruhito.
Shinichiro Yamamoto, vice grand steward of the agency, said, "It is absolutely not true." He added that the emperor "has long refrained from discussing systematic issues out of consideration for his majesty's constitutional position."
Japanese Prime Minister Shinzo Abe and Yoshihide Suga, the government's spokesperson refused to comment on the issue.
Interestingly, the Japanese constitution has no provision for an abdication, reportedly to avoid arbitrary replacement of emperors. Therefore, the abdication can only take place when the imperial law is revised and approved by the country's parliament.
The role of the emperor in Japan is largely ceremonial, but he is deeply respected by the Japanese people, according to reports.
Emperor Akihito has suffered through numerous health issues in recent times, including prostate cancer and heart problems.