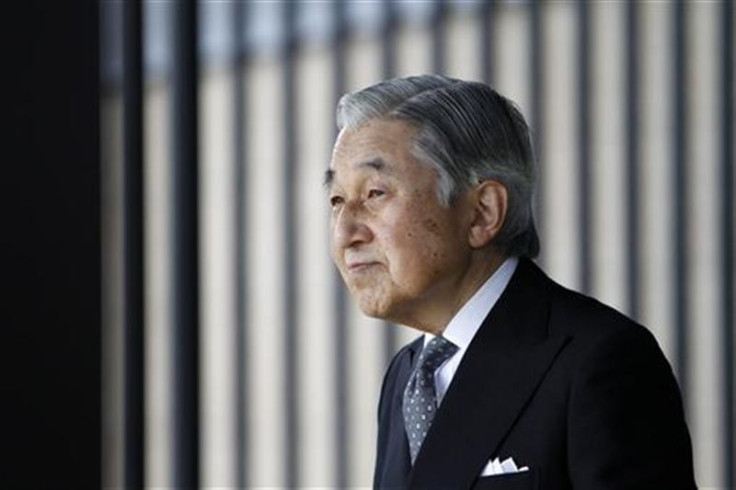 Japanese Emperor Akihito, who has been head of state for 27 years, plans to step down in coming years, the country's public broadcaster NHK said on 13 July.
The 82-year-old monarch, who has had health problems in recent years, will "abdicate within the next few years" and pass the throne to the crown prince Naruhito, the report added.
According to the report, Japan's Imperial Household Agency in charge of matters concerning the royal family is planning an occasion for the emperor to address the public.
Interestingly, there are no specific rules in Japan's current imperial law that refer to a living succession, including what happens to his post-retirement status, says an AP report.
Akihito was born in 1933 and was heir to Emperor Hirohito. He took over the throne from his father in 1989.
The octogenarian emperor has attempted to heal some of the wounds from World War II by travelling to China early in his reign. This year, he has also visited the Philippines, one of the Asian victims of Japan's wartime aggression. In August 2015, while marking the 70th anniversary of World War II's end, Akihito had expressed "deep remorse" regarding the war.
"Looking back at the past, together with deep remorse over the war, I pray that this tragedy of war will not be repeated and together with the people express my deep condolences for those who fell in battle and in the ravages of war," Reuters quoted the emperor as saying.