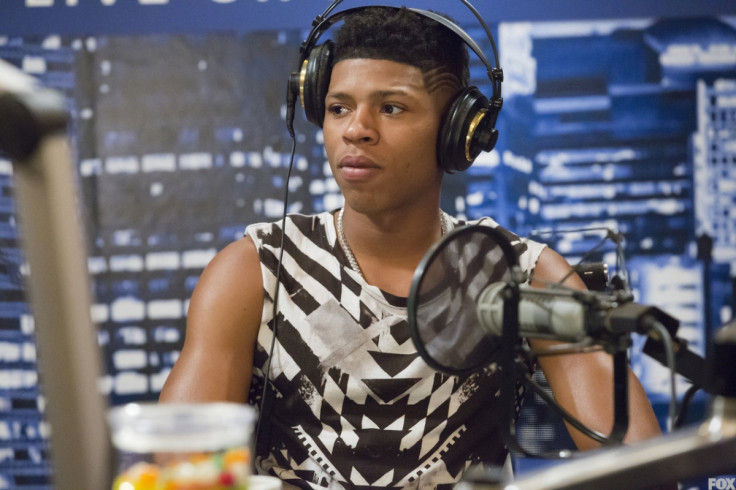 Lucious and Cookie will frantically search for their youngest son Hakeem, who has been kidnapped, in the upcoming chapter of Empire season 2. Although, fans cannot help speculate whether Lucious and his associates had any hand in the kidnapping, given that the Lyon Dynasty was raided by armed men sent by Lucious in the same episode.
Episode 6 of Empire season 2 is tilted, A High Hope For A Low Heaven, which will air this Wednesday, 4 November at 9pm ET/PT on Fox.
The synopsis reads: "Lucious and Cookie must put aside their differences and work together as parents to protect their family and keep them out of danger." This possibly hints at Hakeem's kidnapping.
Showrunner, Ilene Chaiken, teased whether Lucious and Thirsty had anything to do with Hakeem being kidnapped. Chaiken told Variety: "Well, I think you'll have to wait until episode six to find out."
The showrunner said, "It's got a trade term — it's called a snatch-and-grab. It happens in the music business, in all kinds of celebrity business, but particularly in the hip-hop business. It really is the story in episode six, but the issue of whether or not Lucious and Thirsty have something to do with it is key to the story."
Chaiken went on to explain, "Rather like 'The Godfather', Lucious makes clear what he wants to accomplish — he makes clear the results he needs. He doesn't have to know what his minions are doing to get him those results. But they know that he intends for them to do whatever they need to do."
Further, the episode will find Jamal trying to get back in the studio after his boyfreind Michael cheated on him with none other than the photographer. He will also try to "break away from being defined solely as a gay artist".
Chaiken said, "Jamal got his heart broken. He got his heart broken trying to do the right thing." She added, "Jamal is a man who can pretty much have anyone he wants, and the one person that he really cares for hurts him because he's so threatened by Jamal's fame."
Meanwhile, Andre works to shut down a division at Empire, until he discovers a disciple in the midst of Lucious' Gutter Life records.