Empire season 2's fall finale synopsis and air date has been officially unveiled by Fox. The 10th episode of season 2 is titled Et Tu, Brute? and will air on 2 December 2015, before a 3-month break. The title is a reference to Brutus's famous betrayal of Julius Caesar, which resulted in his being stabbed to death.
Here is the full synopsis released by Fox:
Lucious makes a reckless play for the streaming service that he believes will make him the most powerful man in music, only to learn that the entire business strategy was part of a scheme that might jeopardize everything for which he has worked so hard. Meanwhile, Cookie decides to plan a concert at the prison where she spent 17 years locked away from her family; and you won't want to miss the last few minutes that will leave you speechless in the all-new "Et Tu, Brute?" fall finale episode of Empire.
The season's present storyline revolves around the competition between Lucious and Cookie. They will not shy away from betting on their own son, Hakeem, in episode 8 titled, My Bad Parts.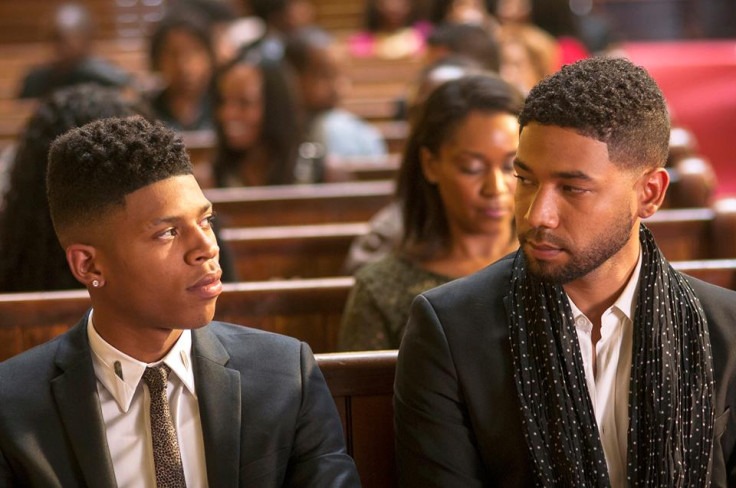 According to the synopsis, "Lucious, eager to assert his power, releases a rap by Freda challenging Hakeem as his heir. Not to be outdone in Lucious' eyes, Hakeem fires back at Freda with a rap battle challenge that could put Lyon Dynasty's future in danger."
Also, fans will finally meet Cookie's spitfire sister, Candace, played by Vivica A. Fox in the episode. Also, Jamal is working on landing a major sponsorship deal and Anika will receive some life-changing news.
A new promo for the episode shows Lucious giving a message to Hakeem publicly. "I have got a message, I wanna send to my son, Hakeem." Hakeem sees Freda rapping and taunting him. Her lyrics are," You cried to your mother, because you are not as good as your brother. You are just Daddy's little girl." Hakeem accepts her challenge to a rap fight and says, " I am going to show to the whole world who the real Lyon is."
Also, Jamal has got some problems of his own as Lucious asks him to choose between working with him and Cookie. The promo ends with Cookie telling Lucious, "Why don't we make a bet? If your Freda whack happens to win, you can have Hakeem." Lucious accepts the bet.
Who will win the bet? We will find out when Empire season 2 episode 8 airs next Wednesday, 18 November at 9pm EST on Fox