Barry's plans to take down Zoom did not end well for Flash, as the speed demon humiliated him in front of the Central City media, then the police, and stripped him of his powers and crippled him. The Speed demon outwitted him in every-way.
The episode ended with Barry waking up from a coma and telling Cisco and Caitlin, "I can't feel my legs." The upcoming episode of The Flash season 2 will see the return of Gorilla Grodd, who will wreck havoc in Central City. It will be interesting to see how Barry without his speed handles the situation.
Here is everything you need to know about the upcoming episode of The Flash
1. Episode 7 of The Flash season 2 is titled, Gorilla Warfare, which will air this Tuesday, 17 November at 8pm EST on The CW. The telepathic gorilla, who made his debut on the series in season 1 episode 17, returns to Central City
2. The Gorilla will kidnap Caitlin Snow and according to the synopsis, "Barry (Grant Gustin) and team race to find her before it's too late." But a new promo shows Barry saying, "I still don't have my speed. I can't stop him [Grodd]." Is Caitlin going to be okay? Brace yourself for a King Kong like episode.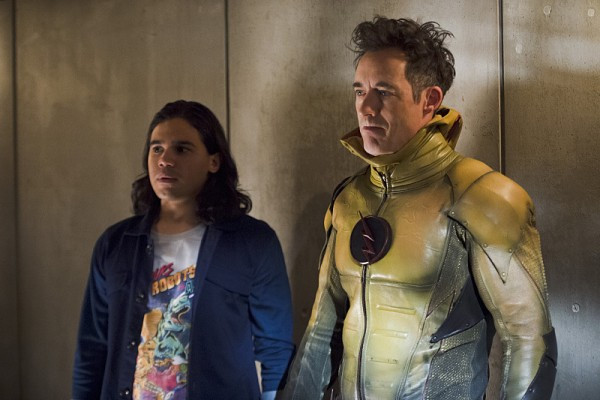 3. Harrison Wells from Earth 2 will don a Reverse Flash suit to save Caitlin Snow. As Reverse Flash was Grodd's mentor in season 1, maybe Harry can trick him into believing he is Wells and get Dr Snow back. A new promo for the episode (New Zealand version) shows Harry in a yellow suit saying, "Use me," to the Flash team.
4. Cisco Ramone will plan his first date with Kendra Saunders (Ciara Renée) at Jitters. She will go to become Hawkgirl in The CW series Legends Of Tomorrow. Also, Patty (Shantel VanSanten) begins to suspect Barry is hiding something from her.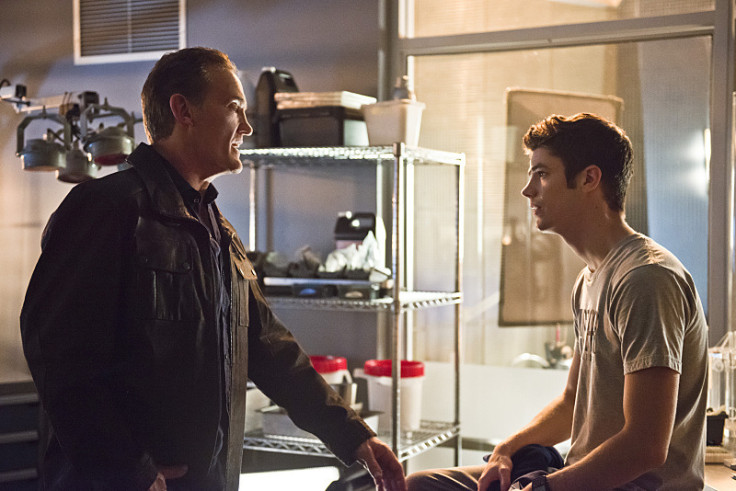 5. Henry Allen returns in The Flash's upcoming episode after abruptly leaving town in the season premiere. Barry will look for some wise words from his father to boost his confidence that has suffered a major blow at Zoom's hands and has left him in a wheelchair.