Is It The End for American Idol? Show Hits All-Time Ratings Low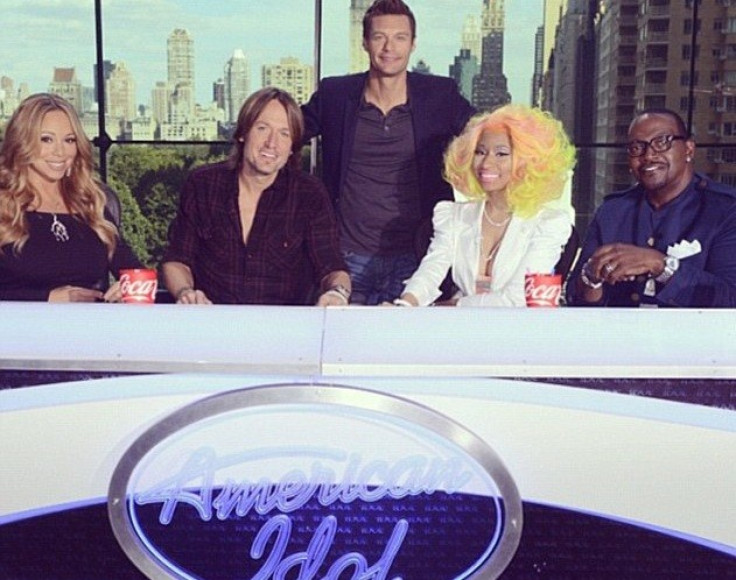 At its peak in 2006, American Idol was the most watched show on U.S TV.
Fast forward six and a half years, multiple scandals, and seven new judges later and Simon Fuller's singing competition is struggling to imitate the same success of its earlier seasons.
The 10-year-old Fox show, once dubbed "the Death Star" for its ability to constantly outrank its rivals in ratings, drew just 11.08million viewers when it aired earlier this week.
The disappointing number is a far cry from the 36.4 million viewers bosses attracted for the finale of 2006's season five.
The slump meant that its rival The Voice came out on top again with 14.2 million viewers.
According to the New York Daily News, Idol has also dropped 15 percent among the 18- to 49-year-old demographic, who have made the show so lucrative among advertisers.
It is clear to see from the figures that Idol's popularity has waned in recent years, following the departure of its resident Mr Nasty, Simon Cowell. It enjoyed its most success when the media mogul alongside Paula Abdul and Randy Jackson made up the judging panel.
After a lot of seat hopping, Nicki Minaj, Keith Urban and Mariah Carey joined long-standing judge Randy Jackson for the 12th season of the show last year .
They were sworn in to replace Jennifer Lopez and Aerosmith singer Steve Tyler, who has also spent some time on the panel.
Producers apparently believed that the revamped judging panel would help inject some much needed spark back into the ailing show.
But while the constant cat fights between rapper Minaj and singer Carey have made headlines, they have done little to help ratings.
And the scandals did not stop there.
In January, Idol was at the centre of a racism row after nine black former contestants claimed that they were all forced off the show as part of a racist plan to boost ratings.
American Idol boss Nigel Lythgoe has branded the allegations as ridiculous insisted that the show treats "everybody the same... no matter the race, religion or sex."
With its feuding judges and poor ratings, American idol has undeniably been one of the biggest TV disappointments of 2013.
TV executives are apparently planning a crisis meeting to shake up the series and discuss changes to the format. But is it a case of too little too late?
© Copyright IBTimes 2023. All rights reserved.