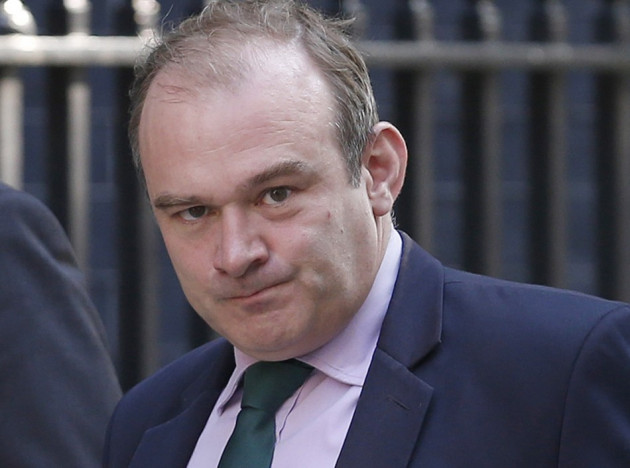 Energy and climate change secretary Ed Davey said he was surprised at Scottish Power's decision to increase its rates as the energy price row heats up.
The Liberal Democrat's announcement follows the news that Scottish Power is to hike its domestic gas and electricity rates by an average of 8.5% and electricity prices by an average of 9%, respectively, from 6 December.
The energy giant's decision follows similar moves from Scottish Power's competitors who have also pushed up their prices, including Npower (up 11%), British Gas (up 9.2%) and SSE (up 8.2%).
But Davey said he was surprised that energy companies "think they can keep getting away with bill hikes of this magnitude" and explained customers could switch to one of the UK's 15 independent energy suppliers.
"As more and more people shop around for the competitive deals on the market, some of which are offered by the independents, companies like Scottish Power can no longer put their bills up in this way with no consequences," Davey said.
"The government is looking at how to get people's energy bills as low as possible to help hard-pressed households. We've already increased competition, brought new players in to the market to offer consumers real choice, and the most vulnerable people are getting direct help with their bills this winter."
His remarks were the latest political broadside in the burgeoning row over energy prices.
Former Tory prime minister John Major warned that many consumers face a cold winter in which they will be forced to choose between eating and heating because of the power companies.
Major urged chancellor George Osborne to slap a one-off excess profits tax on the big six companies which were levying huge, inflation-busting price rises on consumers to fund increased payments for those shivering in their homes.