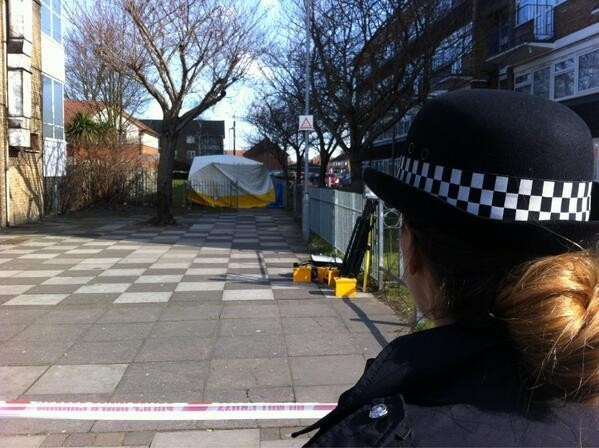 A teenager gunned down in suspected gang violence in north London has been named.
Scotland Yard believe the 19-year-old victim was Mohammed Hussein.
Reports from the scene in Edmonton said a passerby tried to save his life in vain after he was blasted in a suburban street.
A neighbour who heard two shots ring out in the darkness of Easter Monday evening, described efforts made to save Hussein's life.
She said: "I heard a 'pow pow' sound - two really loud bangs. I thought it was fireworks. A man was on the ground and a woman was pumping his chest to try and resuscitate him.
"She looked like she knew what she was doing. The woman was in her twenties and was silent as she tried to save him.
"She was a hero. Then the police arrived and also helped. It was very scary."
An argument between two gangs had been heard in the area an hour before Hussein was killed.
One witness said that while one woman tried to revive him another brought scissors from her home to cut his clothes away to make attempts at stemming the flow of blood easier.
Three men were reported fleeing from the scene in the aftermath of the shooting.
A Scotland Yard spokesman said: "Police are retaining an open mind regarding the circumstances of the incident and any motive at this early stage."
Det Ch Insp John Sandlin said: "I am appealing for anyone who was in the vicinity of Bounces Road or Walbrook House at 2145hrs to help us with our investigation. Likewise if you have any information, no matter how small, that can help identify those responsible please come forward and assist us."
Edmonton has garnered the grim nickname of "Shank Town" because of knife crime. Five teenagers were murdered in the area during a spate of bloody violence in 2008.
The use of a gun in the killing of Hussein was labelled "truly frightening" by community activist Hazel Nelson Williams, whose foundation works to build links between residents.