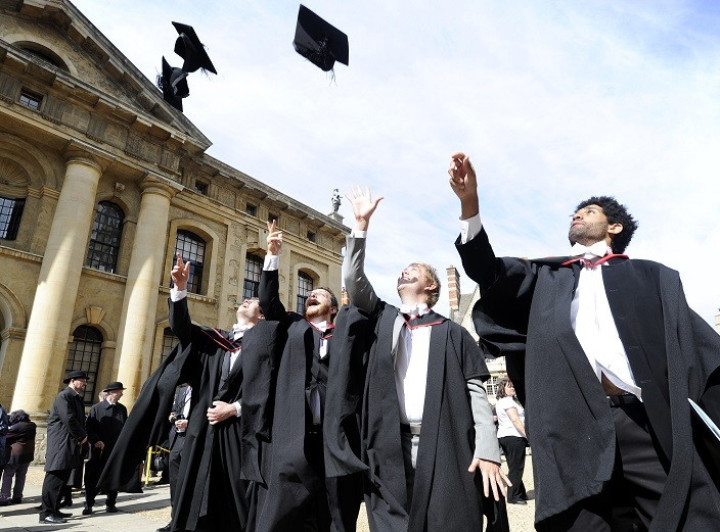 An engineering graduate from the University of Nottingham has written a letter to his local MP complaining about his student loan which increased by more than £1,800 ($2,646) in a year since he left university. The student explained that like him, a number of other students do not fully understand how the credit system worked.
In his open letter to Labour's Vernon Coaker dated 24 May, Simon Crowther told the MP of his situation and attached a copy of the statement he received from the financial institution. In the communication which he posted on his Facebook page, the graduate elaborated that his student loan had increased exponentially since he left university in 2015.
The 22-year-old's post read: "I was still in the Sixth Form at school, when I agreed to the student loan. I had no experience of loans, credit cards or mortgages. Like all the other thousands of students in the UK, we trusted the Government that the interest rate would remain low — at around 0-0.5%."
Crowther pointed that he was in the first batch of undergraduates who were charged £9,000, a steep hike from the £3,000 that was being charged earlier. He explained that he and his contemporaries feel cheated by a government that has encouraged young people to take up further education.
He went on to allege that the government may have "sold the student loan company to a private firm", which may have led to the hike in interest rates. He stated, "I feel we have been mis-sold the loan. A commercial firm would not be allowed to buy loans from another company and then hike the interest rates. This is not what I and thousands of others signed up to."
Crowther later stated that the information he previously had was incorrect and that companies are in fact allowed to hike interest rates of loans they purchase. He elaborated, "The current interest rate is now around 3.9%. We were told our loans were around 0.5% interest. The total interest on my debt between March 2015 and March 2016, is £1828."
This interest rate is higher than mortgage rates, any other personal loan in the open market and is also higher than the 0.9% interest rate being paid by students who borrowed earlier.
Speaking to Guardian, he said he was glad to have raised awareness about the issue which was adding to the troubles of his generation. The Facebook post has already been shared close to 38,000 times.
He lastly said, "How are we ever expected to pay into a pension when we have this to pay off? Older people have the winter fuel allowance, they have bus passes, they have pensions, while my generation has to pay these huge debts."