John Terry has made the shock decision to retire from international football, as the Chelsea captain prepares for a personal hearing with the FA over accusations he made racist remarks towards Anton Ferdinand.
Terry denies the charges against him, and tomorrow is due to defend himself after being found not guilty by the courts.
The former England skipper, who had his captaincy stripped for the second time as a result of the incident, said that the decision was heart-breaking but that he felt he had no choice over the matter.
"I have always given my all and it breaks my heart to make this decision. I wish Roy and the team every success for the future," he told Sky Sports.
"Representing and captaining my country is what I dreamed of as a boy and it has been a truly great honour.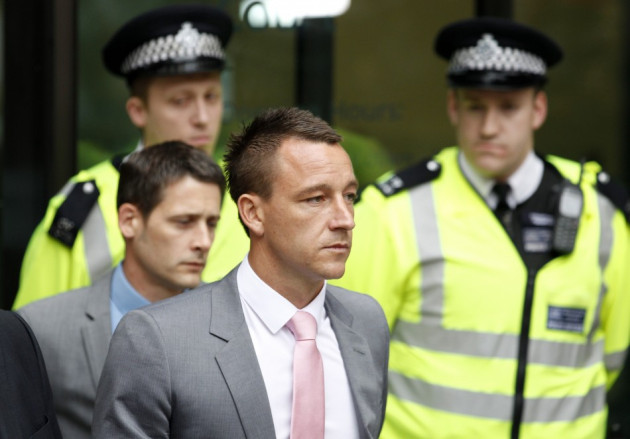 "I am making this statement today in advance of the hearing of the FA disciplinary charge because I feel The FA, in pursuing charges against me where I have already been cleared, in a court of law, have made my position with the national team untenable."
Terry has recently suffered from injury problems, but has always been very much in Roy Hodgson's plans for the future of the England side.
The 31 year old has six goals in 78 caps for the Three Lions, and the timing of his retirement is particularly perplexing, given he was charged two months ago by the FA and the hearing hasn't yet begun.
Throughout the criminal case surrounding Terry, Chelsea threw their full support behind the defender, keeping him as captain and insisting he would be considered innocent until proven guilty.
After Terry was found not guilty of racially insulting Ferdinand, he returned to training with Chelsea immediately and has been an important part of their flying start to the season.
Terry could still be banned from playing for Chelsea for a length of time as a result of the FA's findings in the hearing, which is decided on the balance of probabilities rather than beyond reasonable doubt that the accused in guilty.