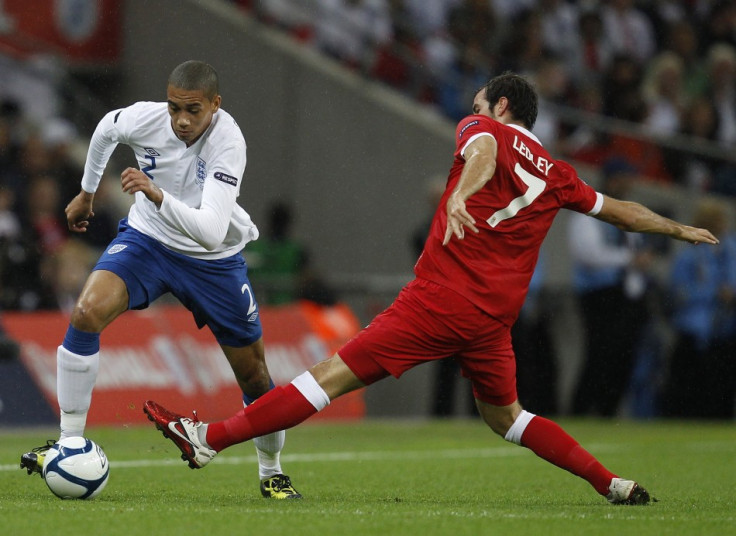 Chris Smalling has paid tribute to Roy Hodgson for the part he played in his move to Manchester United, suggesting he would not be an Old Trafford regular without the former Fulham boss' help.
Smalling left Fulham in the summer of 2010 for an undisclosed fee, and slowly he has edged his way into the Red Devils' starting line up, along with the England national side.
And the 22 year old, who has become an integral part of United's defence in both the Premier League and the Champions League, believes that Hodgson was the one who gave him the opportunity to realise his dream of playing for Sir Alex Ferguson's side.
"I see my time there as a big two years," Smalling told the official Manchester United website. "My first year was about finding my feet and the second was about showcasing what I can do.
"Without Roy Hodgson giving me my chance there I wouldn't be here so it's a time I look upon fondly. It'll be nice to go back and see a few of the players and play back at the Cottage."
United are currently preparing to face Fulham tonight, as the side continue to heap pressure on Manchester City in the Premier League title chase.
And while United have slowly been closing the gap on their cross-town rivals, Smalling insists that the side are completely focused on taking maximum points before the turn of the new year.
"The players always look forward to this time of year with plenty of games," he explained. "We're used to the demands and it's a big opportunity to pick up a lot of points - we want to get maximum points.
"Christmas can be a hindrance on some and can sometimes make or break you in terms of kicking on, but this is a period where we really need to kick on and show everybody we mean business."
Smalling will have his work cut out for him in defence now that Nemanja Vidic has been ruled out for the season with a cruciate ligament injury. Rumours are surrounding United making a potential defensive buy in the January transfer window, but Sir Alex Ferguson has continually denied any speculation.