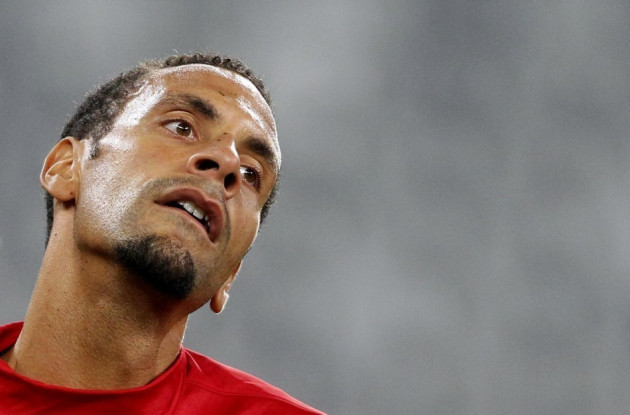 England boss Roy Hodgson admitted he has been trying to contact Rio Ferdinand after reportedly sounding the death knell of the Manchester United defender's international career - to stunned commuters on the London Underground.
However it is unclear whether Hodgson has been able to get through to the player in the aftermath of the reported comments.
Hodgson let slip what he thought about Ferdinand to commuters on the Jubilee Line, on his way to watch Arsenal in Champions League action against Olympiakos.
He declared Ferdinand's career was at "the end of the road," when asked if he would select the player.
True to his word, Hodgson has left Ferdinand out of his squad to face San Marino and Poland in England's next round of World Cup qualifying matches.
"I have tried to get in touch with Rio today," revealed Hodgson, who denied calling time on Ferdinand's career.
"I didn't say Rio's career was over. I might have admitted, foolishly I guess, and I only have myself to blame, that I wasn't going to choose him in this squad.
"I am just disappointed this could be seen as a lack of respect to Rio, which is something I would shy away from. I have the utmost respect for him, as a person and a player. The bottom line is I am sticking to my guns.
"I am staying with the players I selected for the Euros. I am looking to the future."
Discussing the milieu in which he revealed Ferdinand's omission to fans, Hodgson says: "This is one of the hazards I suppose of travelling on tube trains when you go up to London, which is the best way for me to travel, and then speaking to people who ask me questions rather than sitting there tight-lipped refusing to ever open my mouth. I've paid for it.
"I shall learn in future and maybe this will be a lesson for all the people who see me on the tube in future: please don't be too offended if I refuse to answer any questions you ask me."