Former Manchester United goalkeeper Peter Schmeichel believes that Wayne Rooney can turn out to be the next Paul Scholes for England and the Red Devils after moving into midfield. The 30-year-old has started in a deeper role against both Wales and Russia and is expected to hold the position down as his own in their round of 16 tie against Iceland after being rested against Slovakia.
Schmeichel, who has played with Scholes at Old Trafford, believes that Rooney has the vision to orchestrate attacks from the back and ping long balls at the front with intricate precision as was the hallmark of Scholes during his hay days. He expects Rooney to benefit from playing in that position which will go on to help both his career with the national team and United.
"I love Rooney in midfield. I've said this on many occasions," said Schmeichel, as quoted by the Mirror. "He could be the key and the ­difference between success and failure for England, he's so important. I started to say it two years ago about him going into midfield and the funny thing about Twitter is you can gauge people's reactions straight away... 'What the hell are you talking about?!'
Rooney's move into midfield was initiated by former United manager Louis van Gaal, who preferred using the pace of Anthony Martial and Memphis Depay while Rooney was asked to hold his position behind the forward line. The England international thrived in that role for United and was eventually called on by manager Roy Hodgson to take up that position in light of competition from the likes of Harry Kane and Jamie Vardy in attack. Schmeichel insists that in this new role he will fill the void left by Scholes when he retired.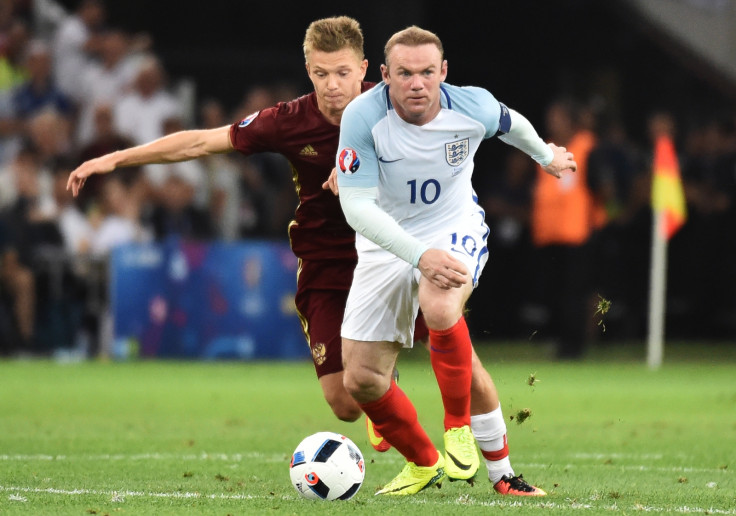 "Rooney can play the same role as Paul Scholes used to play, he's developed the engine to get up and down and is getting better and better. To have someone with his ball skills, his vision in the game, to run the game, he sees stuff that no-one else sees," Schmeichel added.
"He's got those very long shifts when he can hit the ball 40 yards, hits them to a tee so the player can work with them. He can still score goals. I think he's developing into a midfield player, his mindset is still like a striker but he thinks in order to play midfield then he has to tame some of those instincts. He's thinking: 'I used to shoot, but I'm a midfield player now.'
"It's little things. He will score goals. It's no coincidence he's been the best England player, he's really good in that position."